Throughout training camp, Rams insider Myles Simmons will share his top 10 observations from each practice.
1) Los Angeles began Saturday's practice with special teams drills, particularly working on kickoffs and kick returns. While it's hard to tell exactly how different the play will look watching from the sideline, it is noticeable when the kickoff team doesn't move until the ball is hit off the tee. And for the return team, having only three players back — usually two to block, one to return — is unfamiliar as well.
2) The Rams' offense began practice working on misdirection plays. There was play action, jet sweeps, reverses — anything you can probably think of, the offense was likely running it. The plays weren't done against air, as offensive players were lined up on the other side of the line of scrimmage.
3) During individual drills, Los Angeles' offensive linemen and tight ends were partnered up working one-on-one for certain techniques. Run game coordinator/offensive line coach Aaron Kromer would work down the line to indicate each duo should act as if the ball was just snapped to run a certain play/blocking technique. It was an efficient way of making sure each lineman received significant practice reps.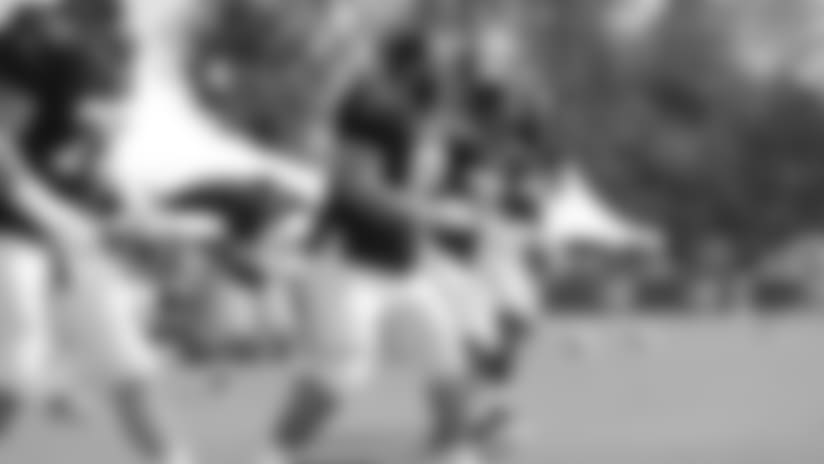 4) Also during individual drills, at one point head coach Sean McVay went up to wide receiver Robert Woods to demonstrate a top on technique for exactly how he wanted a route to be run. That's not uncommon for McVay, who also spends plenty of time covering routes during individual drills in practice. He also is a former collegiate wide receiver.
5) As you may or may not have heard, quarterback Jared Goff had one of his best practices in a Rams uniform on Saturday. The third-year signal-caller began to shine during one-on-one drills with wide receivers and cornerbacks. He connected with Brandin Cooks, Cooper Kupp, and Woods on three consecutive passes against Marcus Peters, Nickell Robey-Coleman, and Aqib Talib, respectively. On the second go-round of reps, Cooks used his considerable speed to get off the line and past Peters — who is not easy to shake at all.
6) At the start of 11-on-11 drills, Los Angeles turned up the music on the field in order to mimic crowd noise. The first-team defense was first up against the scout-team offense. With strong fan support anticipated at the Coliseum in 2018, the Rams' defense will likely often have to communicate through a lot of noise to be successful. That's a good problem to have.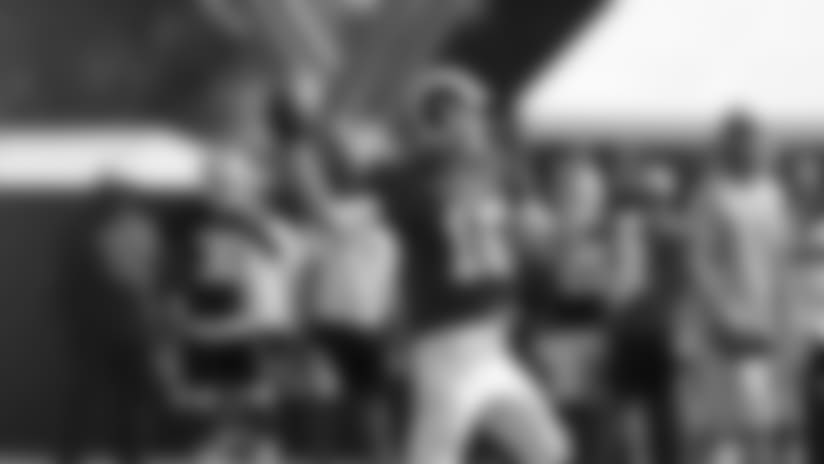 7) The music stayed fairly loud for the offense's first turn in 11-on-11, where Goff continued to spin it quite well. He began the period with two strong passes to Cooks — the first an anticipation throw on a skinny post in a tight window. Goff then connected with Woods with a laser on 3rd-and-long, putting it over the second-level defenders and right into the wideout's hands. And he finished the drive with a long pass down the left sideline to Kupp for what would've been a touchdown. That throw was particularly impressive, going right into the bread basket.
8) As a subsequent 11-on-11 period began, Goff repeatedly pointed to the sky to indicate he wanted the music to be louder before he entered the huddle. It became hard for even reporters to speak to one another on the sidelines. But Goff wanted the challenge and delivered more strong throws, connecting with Woods, Gurley, and Kupp for touchdown passes. The offense was using a silent snap count as well.
9) Goff began a two-minute drill with a pair of passes to Woods, easily moving into opponent territory. The quarterback would connect with Woods on the right sideline two more times, before delivering a strike in stride to Kupp on a crossing route. The accurate ball placement allowed the Eastern Washington product to run into the end zone for six.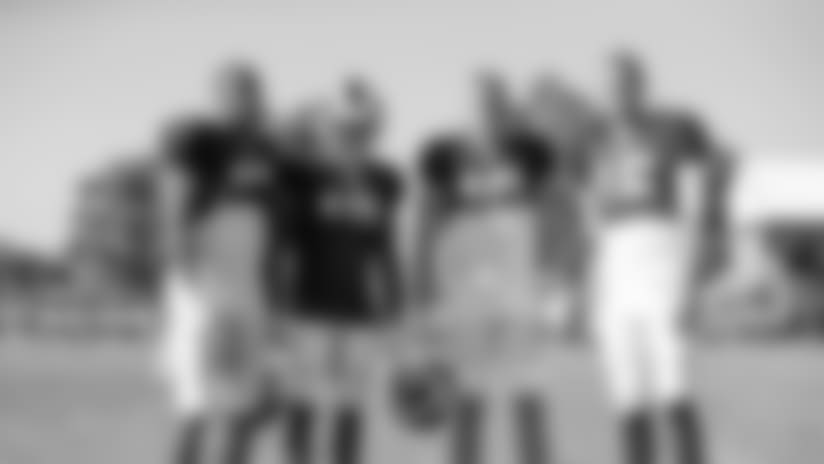 10A) Los Angeles practiced two end-of-game scenarios toward the end of practice. On offense, the objective was to gain a first down in order to salt the clock an ostensibly win the game. The unit was able to do so with two Gurley runs, and then a bootleg pass from Goff to tight end Johnny Mundt for a first down.
The defense had to prevent a two-minute drill from ending up in the end zone. Coordinator Wade Phillips' side of the ball was able to do so when safety Blake Countess intercepted a Sean Mansion pass in the back of the end zone on 4th-and-goal from the 10.
10B) The Rams ended Saturday's session with a compete period, with the first-team offense and first-team defense going in 11-on-11. Though the offense had a pair of negative plays to start, Goff sidestepped the rush collapsing the pocket to fire off a pass to Cooks as he was going into the end zone for a touchdown. It was a fitting end to a fine passing day for Goff.