Each week, I interview a different Rams player to find out about their lives on the field as well as off it. This week, quarterback John Wolford talks pink sweat shorts, protein powder and managing his own portfolio.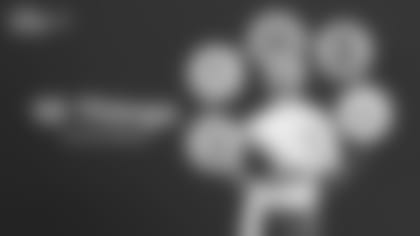 1: Train, train…and train some more.
Sarina: I know you've been training, working out this offseason. What does a typical offseason day look like for you?
John: Usually an early riser and start the day with mobility and body maintenance. That's usually followed by a lift, then throwing, then more body maintenance. Will get some film in the afternoon and then usually grab a book or hang out with friends in the evening.
Sarina: You are pretty close with Van Jefferson. What is your favorite thing about #12?
John: His work ethic. He's always pressing to work on the nuances of the game and that will continue to differentiate him as he progresses in his career.
Sarina: You have a background in finance. Do you do your own taxes?
John: I do not but I do manage my own portfolio of investments.
Sarina: What tv show should I be watching right now?
John: True Detective Season 1 or Killing Eve.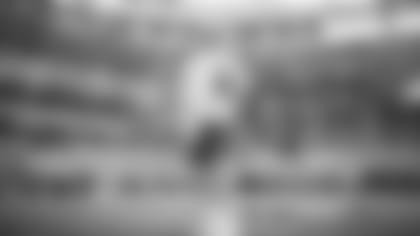 Sarina: If you could merge a Ram with another animal to create the ultimate animal, what animal would it be and why?
John: Peregrine Falcon is the fastest bird so if you mix that with a ram, I think it would be pretty lethal.
Sarina: Can you actually cook? Or is this a photo of you posing?
John: Haha, I'm an average cook at best, but can flip a burger when needed.
Sarina: Being part of the scout team - who is the most fun QB to mimic? Why?
John: Probably Kyler Murray and Russell Wilson because you are encouraged to scramble around which is a style similar to how I play.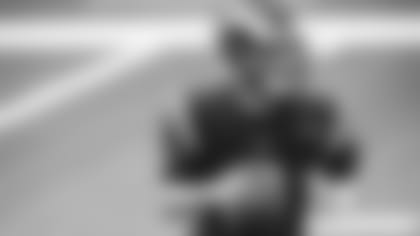 8: Around the house he wears pink
Sarina: Your style is pretty classic. Natural and neutral tones…what is the brightest piece of clothing you have? Where did you get it? Why do you still have it?
John: I have pink sweat shorts gifted to me from my uncle that I wear around the house. They are incredibly comfy and look good, so not getting rid of them anytime soon.
Sarina: Last thing you ordered online?
John: Typical football player answer, but protein powder.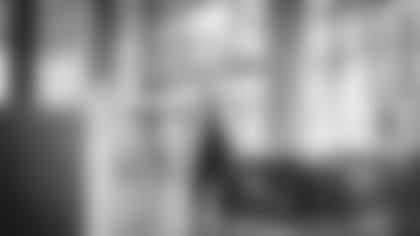 Sarina: Fellow Wake Forest Alum- Arnold Palmer- was known for the half-iced tea, half-lemonade drink. If someone handed you an "Arnold Palmer" would you want more iced tea or more lemonade?