Each week, we interview a different Rams player to find out about their lives on the field as well as off of it. Team Reporter, Sarina Morales, asks the questions fans want to know, in a fun and conversational interview. This week, wide receiver, Nsimba Webster, spoke to Sarina about having an identical twin brother, the Last Dance and why he doesn't like raccoons.
Sarina: You are one of the undrafted rookies that made the 53-man roster last season. The Rams just brought on 22 new undrafted rookies. What advice would you give to these athletes?
Nsimba: Go out there ready to earn it. Earn it on the field, earn it in the meeting room, earn it on your days off by doing the extra studying. Nothing will be given, so you have to prove to the league that you deserve to stay.
2: It's good to be special
Sarina: As a versatile player, what did playing on special teams teach you?
Nsimba: Special Teams taught me how to be a complete football player by doing all aspects of the game. Blocking, tackling, and making plays with the football in your hands. Very important aspect of the sport.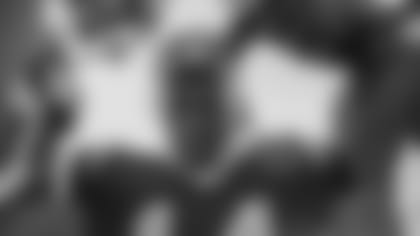 3: Just what the Doc ordered
Sarina: Doc Rivers spoke to the team this week at one of your virtual meetings. What was that like? What stood out to you?
Nsimba: Having Doc Rivers speaking to us was huge. Him being a head coach of an NBA championship team in the past and listening to the experience he had to go through was definitely beneficial. What stood out to me was the perseverance he spoke about during that championship run, and how everybody had to be on the same page. Some had to sacrifice, and some had to step up in certain roles. Overall, they all held each other accountable which is very important.
Sarina: Have you been watching The Last Dance the past few Sundays? You were born around the time of those great Bulls teams. What do you think of MJ and the Bulls now?
Nsimba: I already thought Michael Jordan was the GOAT based off of people who actually watched him during that time, who can compare Jordan to guys like LeBron James. But after seeing the first four episodes of the documentary series, I'm even more confident that MJ is the greatest. Also, knowing more about Scottie Pippen and Dennis Rodman, those guys are so underrated.
Sarina: You have an identical twin. When was the last time you swapped identities with your brother?
Nsimba: The week we played the Bengals in London my brother came on the trip as well. After the game, he came by the hotel to hang out with me and some of the players. We were all at a table and I went to the bathroom. Coaches and other players came by the table, [while I was gone] talking with my brother as if he was me the whole time (laughs). When I came back, they were all in disbelief, thinking the whole time my twin was me (laughs). They thought we did that on purpose, but it definitely wasn't planned.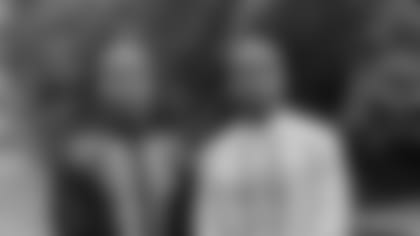 Sarina: How many times have you actually seen the Lion King…considering your name is Nsimba?
Nsimba: I literally saw the movie with my nephew three nights ago (laughs). However, I've seen The Lion King over 100 times for sure. I can probably recite the whole movie if I tried honestly. Definitely my favorite animated movie.
Sarina: You have some of the best hair on the Rams. When did you decide to grow it out?
Nsimba: It all started during the beginning of my senior year in high school. I wanted to do something different, so I decided to twist my hair from an idea I got from a friend. I committed to it and the rest is history.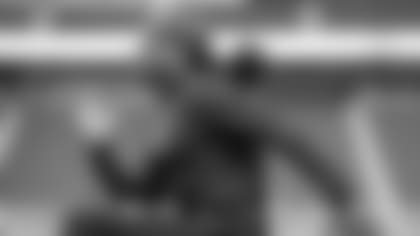 Sarina: What is your biggest irrational fear?
Nsimba: I'm afraid of raccoons. I tried to scare one away from the front of my house one night, but the raccoon didn't flinch. Not once. It just kept staring at me. Even though I was literally four feet away from it. So, I ran back in the house. Ever since then, I look at them differently.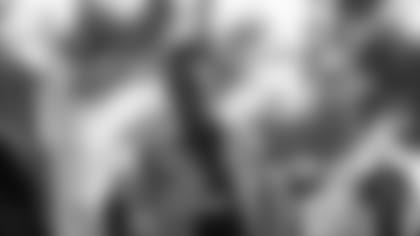 Sarina: If you had a celebrity play you in a movie, who would it be?
Nsimba: I would choose the rapper Quavo.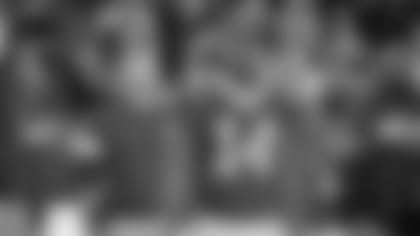 Sarina: Goal for year two in the NFL?
Nsimba: Build upon my rookie season by taking my game even higher than before. Being impactful in as many ways as possible.