Each week, I interview a different Rams player to find out about their lives on the field as well as off it. This week, wide receiver Van Jefferson shares his thoughts on how he gets pumped up for games, Greece and the best show on the planet.
Sarina:You wrapped up your first year in the NFL…how do you feel about it all now that you've had some time to reflect?
Van: My first year in the NFL was a learning experience. I feel as if I learned a lot of things that will help me in year two. I expected a lot more out of myself, but everything is all about timing and being ready. Overall, I thought it was good, but a lot of room for improvement.
Sarina: I couldn't help but notice the "Family" tattoo you have on your arm here. When did you get it? Is there a story behind you getting the tattoo?
Van: My family tattoo was just an idea I had in my head. I'm very big on family and it's something that means a lot to me.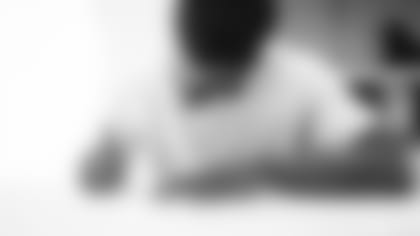 3: One of his first friends
Sarina: I have seen you working out with John Wolford this offseason. You two are buddies. What do love the most about JW?
Van: What I love about John is that he works his tail off. Not matter the circumstances, he will just put his head down and work. John is one of the guys I became really cool with when I first arrived. He is a team player and makes everyone better around him.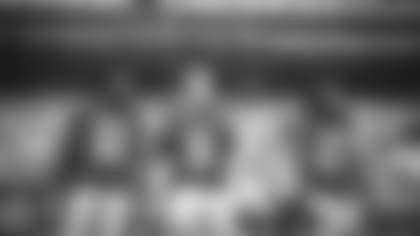 Sarina: Your daughter is one of the cutest kids on the planet. No exaggeration. How does she get ready for game day? Will we see her in the stands at SoFi this coming season?
Van: Hahaha my daughter pumps her father up before every game, making sure my mind is right and ready. She is the best thing to ever happen to me! And yes, SoFi will definitely be seeing her.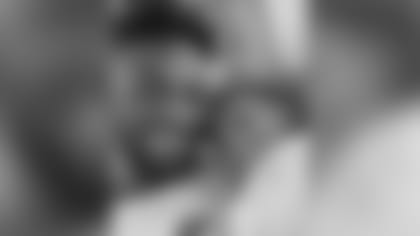 Sarina: With the draft coming up, any former teammates you are excited to see get the call? Who should we look out for?
Van: I'm excited for the draft! I can't wait to hear Kyle Pitts, Kyle Trask, Kadarius Toney, Tre Grimes and Stone Foresight. I'm just so happy for all of those guys. Hoping that at least one of them becomes my teammate.
6: Lay it all on the line.
Sarina: Matthew Stafford says he's excited to work with you and the rest of the wide receiver group… how excited are you to work with him? What are your thoughts on the veteran QB?
Van: I'm very excited to work with Matt. He's a great quarterback and someone I have been watching for a while. I know he is a guy who is going to lay it all on the line for his team. He plays through injuries just to make sure he is out there for his team. I can't wait to get started.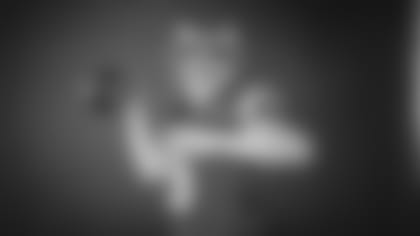 Sarina: Country you want to travel to and why?
Van: Country I really want to travel to is Greece. Places like Santorini, Athens and Sparta. I'm really into learning about traditions and the Spartan army, so I really just want to explore. I think that'll be my next vacation.
Sarina: How did pops [Shawn Jefferson, Cardinals wide receivers coach] think you did this season? And how do you feel about him being in the same division now?!
Van: Pops expected a lot more out of me. He is very hard on me and wants to see me succeed. But in the end, he was very proud of me and said he expects more of me in season two. It's going to be fun. I get to see him twice a year now. I'm excited to play against him and compete. I know he'll be talking and making his noise.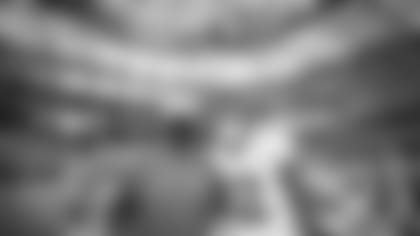 9: Best show on the planet
Sarina: You put me on Snowfall! Thank you for changing my life… what is the next show I should start watching?
Van: Snowfall is the best show on the planet. Hahaha It's only going to get better. A show that I'm starting to get into is Money Heist and a show called For Life, give those two a try.
Sarina: What do wish you knew more about that has nothing to do with football?
Van: I wish I knew more about law. I know a few things, but I want to study it more so that I can use what I learn in a time of need. I actually want to go back to school and study law when football is done and learn more about prison reform.