People ask me all the time: How important was playing in the playoffs?
When you've played with a broken leg in the postseason, it's an obvious question to get. The playoffs are about continuing to play the game you love, and giving your team a chance to win a championship — that's all that matters. And it's what was important to me.
But the playoffs aren't a given because you're an NFL player. Take, for instance, the last NFL playoff game ever played at the Coliseum: Jan. 7, 1979.
During that 1978 season, we had a great team. Went 12-4 during the regular season, and won the NFC West division championship, then won the NFC Divisional Playoff game against the Vikings.
And then we went out and got blasted by the Cowboys in the NFC Championship Game, 28-0.
Even though the playoffs are a special time, I don't like thinking about that game too much. It still hurts thinking about "Hollywood" Henderson running back a 68-yard interception to cement the Cowboys' win.
That's what I mean when I say, the playoffs aren't a given.
We had put in so much hard work to get to the doorstep of a Super Bowl. Had the game on our field, and were wiped away because of a poor second half. You never know if or when you'll have the chance to do it again.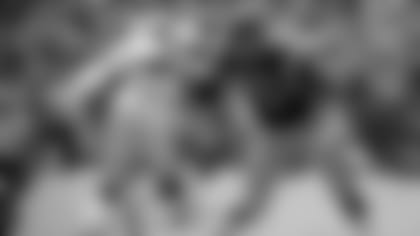 The next season, we started 4-5, looked to be struggling in so many ways. But finished 5-2 to win the division by one game. We once again made the postseason — and that's all it takes. We had to travel to Dallas once again to play the Cowboys, pulling off the upset. (I broke my leg in that game, got taped up, and went back in.)
The next week in the NFC Championship, we went into Tampa Bay and beat the Buccaneers to make it to the Super Bowl. I played those last two games with the broken left fibula because there wasn't anything that could prevent me from giving it my all.
That's why I have a bit of a love-hate relationship with the postseason. Even though we didn't win the Super Bowl, I wouldn't trade one second of those games for anything in the world.
Growing up in a small town in Florida, you dream of playing on a stage like the NFL Playoffs, the Conference Championships, and especially the Super Bowl. The hard work you put in during the offseason and the regular season, must be as purpose-driven as it can be. For me, it was about playing to win a Super Bowl every single time. Otherwise, why do it?
I had the honor to play for the Los Angeles Rams in 17 playoff games over my career. So, when you ask what the playoffs mean to me, I go back to the "grind." Had to work harder than anyone else. Wouldn't have meant much if I didn't.
The offseason creates a lot of anxiety if you don't give it your best. That feeling of unfinished business is what I mean. That stuff haunts you! You can see what you want, smell it, taste it, but you cannot get your hands on it. The frustration can be destructive. I've likened it to a thorn that festers in your soul.
The only thing you can control is your effort, and while missed opportunities stay with you for a long time, I look back at the playoffs and relish the competition and it was all worth it. I hope that today's Rams don't miss those moments, and have no regrets.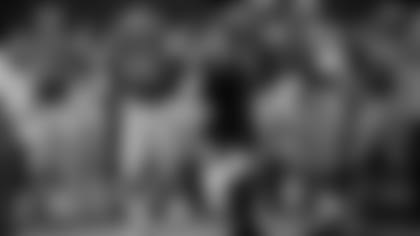 I have a million stories to share about the playoffs, but sometimes it's those quiet moments that stand out the most. Like when I walked out on the field earlier than anyone else — the rush I got when I put the pads on and visualized what I'd be doing to my opponent a few minutes later. It's an intensity, a feeling that can't be replicated anywhere else.
Some of my fondest NFL memories are of playing for the Rams in the playoffs when we put it all out there, scratching and clawing, chasing and knocking down anything and anyone just to give our team the edge to win.
Oh boy, looking back I had some playoff moments that really tested me. On the eve of the Rams' playoff game on Saturday, I've had a rush of these memories.
My very first playoff game in the 1973 NFC Divisional playoffs, on the road, against the Cowboys and that slippery Roger Staubach. I was itching to go, adrenaline was pumping. And boy did we hate the Cowboys.
We got there with Chuck Knox as head coach. We were 12-2 that season and had a great offense and defense. John Hadl zinging passes and us boys on the defense causing all sorts of mischief.
That first game was eye-opening. We were kids. We'd never been there before. But there's a shift that takes place. You think, "OK, this feels good but now we gotta go to work!" You're kind of awestruck but you must get over that in a hurry and then play every play like it's your last play.
I swear to this day Roger had eyes in the back of his head and radar equipment in his helmet! Close game but Roger was the most competitive athlete I have ever played against. He hated to lose as much as I did.
Looking back, however, I appreciate even more the clashes with tackle Rayfield Wright.  That man knew my every move. It was like a chess match. He'd go "Youngblood why don't you just call it a day?!" and I'd say "Rayfield, sit back and enjoy big fella 'cause it's gonna be a long day!" Great player, great man. We had some battles.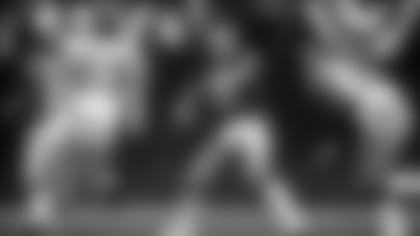 I still get questions to this day about a Cowboys "curse" after that loss. I don't know about a curse. The Rams weren't an inferior team. But the Cowboys did get the better of us many times until the breakthrough in 1979.
My first playoff win, that was also a great feeling. We beat the Redskins in 1974 at the Coliseum. But it wasn't until January 1980, after we beat Tampa Bay team on the road that we had our first shot at a Super Bowl trophy. Finally!
We faced a tough Tampa team. Doug Williams was quarterback. Missile for an arm. They also had an outstanding running back named Ricky Bell. I felt I could hold my own, even with the injury. I wore a plastic brace that took some of the pressure off. It fit over my ankle and went about eight inches up my leg.
I popped some aspirin and played every down.
But as I said, it was Sunday and that was the day I worked. Pain or other circumstances can be present, but if you want to do a job bad enough, you'll find a way to get it done. If I had breath in my body, I was going to be on that field helping my teammates.And we came together at the right time to reach the goal that somehow eluded us all those times before.
But since we're talking playoff memories, I've got a story to tell about our Vikings playoff game in 1976.
Remember, back in those days the Vikings played outdoors. Not inside the warm and cozy stadium they have today. So, we're hellbent on avenging a loss in the conference championship and that meant one thing: stopping Fran Tarkenton. He was elusive, and he was cocky. Got me fired up so much. I'd say, looking back, I won most of the battles against Ron Yary — his tackle — and probably the best there was at his position. (Don't tell Dan Dierdorf I said that!)
By the time we stepped on the field at Metropolitan Stadium, though, the temperature was below zero and a wind chill of about -7. Funny, when people tell me it "warmed up" to 19 degrees. Don't remember that at all. Back then, we shared a sideline with the Vikings, something you'd never see happen today.
After the Vikings blocked a field goal attempt and Bobby Bryant scooped up the ball and started running toward us along the sideline, I was standing next to our defensive tackle Larry Brooks.
I looked at Brooksie. He looked at me. I said, "Whaddya think? Should I?'" Brooksie gives me a sideways look, grinning, he says, "Nah. Maybe not." Bryant ran it back something like 90 yards before the first quarter ended.
Boy, do I regret not preventing that score!
And here's the best part: Not only did I have a bruised ego, but a scarred rear cheek to go with it. I picked up a fumble late in the game and I'm running my tail off down our sideline and I was 20 yards from the goal line, thinking I'm clear. But, somebody ear-holed me.
The first thing that hit was the right butt cheek on that ice.
I didn't wear undergarments, all they did was collect water and slow you down. And that ice ripped my britches off. And here I am bleeding from the rear cheek.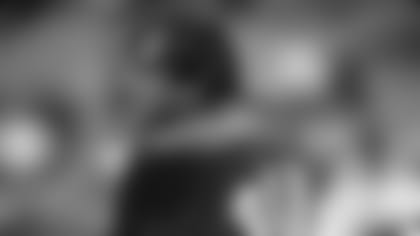 Now, to get back, I had to go through the Minnesota sideline. The boys were razzing me, I mean everything from "Nice booty!" to things I just can't repeat here. I get back to our side and I go over to Don Hewitt, the equipment manager, and tell him we must do something. He literally had a string and a needle – and he sowed my britches back up.
But before I get too far off topic, this brings me back to my point. Embrace the moments as if it will be your final stand. Whatever comes from the effort and the work you put into it will define you for the rest of your lives.
I know, I've got a scar on my rear end to prove it.