Wide receiver Brandin Cooks has not played football on the West Coast since his college football days as an Oregon State Beaver.
While California and Los Angeles may offer bit of a change in lifestyle and climate than his two previous NFL stops, Cooks, selected as the 20th overall pick in the first round of the 2014 NFL Draft, has accumulated a wealth of experiences that might make his football transition a bit easier.
Drafted by the Saints in 2014, Cooks spent three seasons in New Orleans. In his rookie season, Cooks averaged 10.5 yards per reception, on 550 yards receiving, with three touchdowns. Following his rookie season in The Big Easy, Cooks has recorded three consecutive seasons north of 1,000 yards receiving.
Cooks' consistent production has proven valuable to both the Saints and Patriots. In 2017, Cooks was traded for New England's first and third-round picks entering what would be the Patriots' run at Super Bowl LII.
In 2017, Cooks finished his fourth season in the league with seven touchdowns and one AFC Championship title, playing alongside future Hall of Fame quarterback Tom Brady.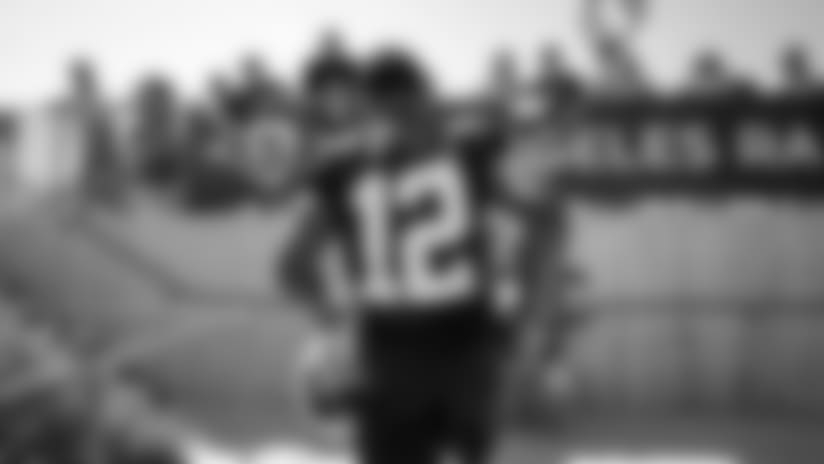 After logging his first three career playoff games, Cooks was again included in a trade for a first-round pick, but this time to Hollywood.
Since his opening press conference as a Ram, Cooks seems to fit perfectly into head coach Sean McVay's "We Not Me" system. One month ago, after signing a five-year contract extension before entering training camp, Cooks talked about his L.A. move.
"It was very easy to come in with my personality and make that fit, and to show others as well that it's not about me, it's about the team," Cooks said.
Cooks is just one of the handful of noteworthy additions in L.A. this offseason. General manager Les Snead and McVay brought in a wealth of experienced and talented players in defensive tackle Ndamukong Suh and corners Aqib Talib and Marcus Peters.
The Rams' big-name additions move to Los Angeles with truckloads of accolades, including All-Pro selections, Rookie of the Year awards, Super Bowl Championship rings, and more. Cooks however, has experience to offer — and not just any experience.
For the first four years of his career, Cooks has caught passes from two future Hall of Famers in Brady and Drew Brees, and played under Bill Belichick in New England and Sean Payton in New Orleans.
It is yet to be seen how Cooks will fair under McVay in his second season as an NFL head coach. But according to Cooks, playing under McVay and with quarterback Jared Goff might not be that far off from the head coach/quarterback tandems he is used to.
When asked if there are any similarities between McVay and Goff and his former co-workers, Cooks said "absolutely."
"Their communication is at a high level," Cooks said. "They see things and they talk about things and fix them out here. I think you got to have that, and they've been showing that type of ability day in and day out of camp."
The iconic Belichick-Brady duo, and offensively dominant combination of Drew Brees' arm and Payton's play calling are not the only NFL experiences that have primed Cooks for 2018 in L.A.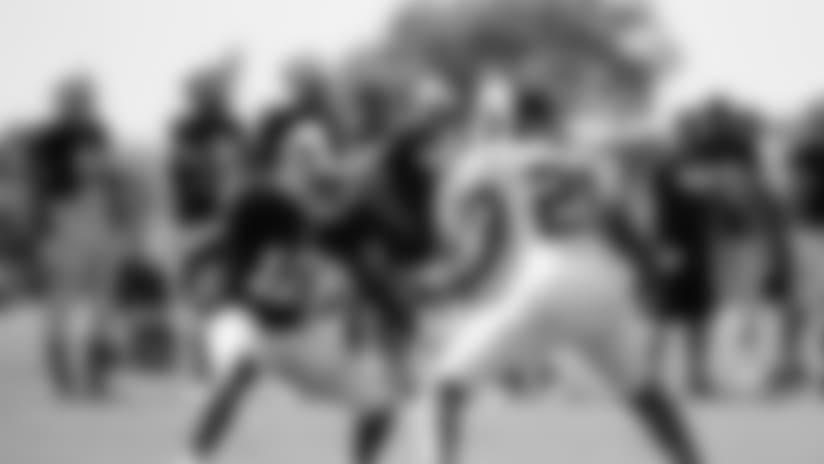 Cooks is joining an offense that provides Goff with serious options. The highest-scoring offense in the NFL last season will now feature running back and 2017 Offensive Player of the Year Todd Gurley, receivers Robert Woods, Cooper Kupp, a tight end corps which appears to be improving, led by Tyler Higbee, and last but not least No. 12, Brandin Cooks.
Cooks was asked about playing in McVay's "You get a score! You get a score!" offense after practice on Monday and said he is pleased with his upcoming role.
"Last time I checked, I've played for two offenses that did the same thing and I was just fine. I'm happy about my role," Cooks said.
Having played alongside weapons like tight ends Rob Gronkowski and Jimmy Graham, receivers Danny Amendola and Michael Thomas, and running back Mark Ingram means Cooks is no stranger to lining up with impressive playmakers on offense.
Meeting with media in the "dog days" of his fifth career training camp, questions flew regarding Cooks' unique early NFL career. While many reporters looked back, Cooks looked forward — possibly providing the best recap of the Rams' 2018 offseason to date.
"The more weapons you have, the better off as a team you're going to be, and that's, at the end of the day, what we are looking for."