Each weekday, theRams.com will be taking a look around the internet for the top Rams headlines of the day. Here's a look at what's out there for Monday, December 10th about your Los Angeles Rams.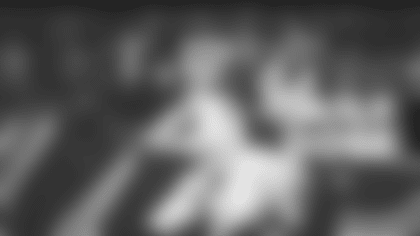 Bleacher Report's Kristopher Knox said poor game-planning led to the Rams' tough outing in Chicago on Sunday night. Whatever went wrong against the Bears for the L.A. offense, Week 14 is a scar on the Rams' 2018 report card.
Here's Knox's takeaway from the Rams' second loss of the season:
"Is this a bad loss? In the sense that it moved the New Orleans Saints back into the No. 1 seed, it is. However, the Rams can benefit from finally being tested by a strong defensive team—and you can bet they'll approach the game differently if these two meet again."
ESPN's Bill Barnwell wrote about each playoff team's biggest weakness on Monday. For the Rams, Barnwell said quarterback Jared Goff's difficulties while facing pressure could hurt his team in the end.
"In 2018, Goff has posted an 83.8 Total QBR when he's unpressured, the fifth-best mark in the league. When he is pressured, though, Goff's QBR falls all the way down to 11.3, which is just between Marcus Mariota and Josh Rosen for 25th in the league. That 72.5-point slide is the biggest drop-off for any quarterback in the NFL. Goff doesn't want to see Khalil Mack again anytime soon."
Goff was 20-of-44 with 180 yards, zero touchdowns, and four interceptions against outside linebacker Khalil Mack and the Bears. He was sacked three times in Chicago.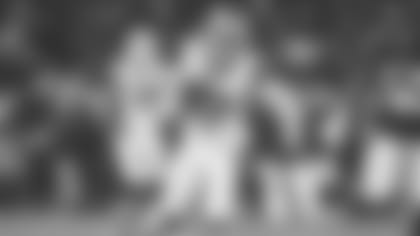 ESPN's Kevin Seifert painted a playoff picture as if the season ended after Sunday's games. The Rams are back in the NFC's second spot — with the Saints owning the head-to-head tiebreaker against the 11-2 Rams.
Here's what Seifert had to say about the Rams' playoff outlook:
"The Rams haven't inspired much confidence that they can win an NFC playoff game on the road, an unfortunate message as they fell back out of the top seed in the conference. Their two losses this season have come against the teams on either side of them in the standings: the Saints and Bears. All three of their remaining opponents have losing records, and two of those games will be at home, but the Saints might not give them another opportunity to rise in the standings."
For the full playoff picture after Week 14, click here.