Each weekday, theRams.com will be taking a look around the internet for the top Rams headlines of the day. Here's a look at what's out there for Tuesday October 2nd about your Los Angeles Rams.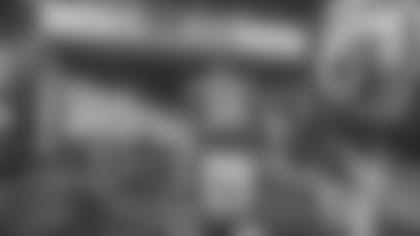 Pro Football Focus named its Week 4 Team of the Week on Monday, and it includes two star Rams who played major roles in downing the Vikings last Thursday night.
Here's PFF's Gordon McGuinness on why QB Jared Goff and DT Aaron Donald made Week 4's team:
Jared Goff, Los Angeles Rams – 96.3
Goff was on fire on Thursday Night Football, and while the Rams offensive scheme put their playmakers in position to make plays, Goff's pinpoint accuracy on the night was just as important to their overall success. On throws traveling 20+ yards downfield, the number one selection in the 2016 NFL Draft went five-for-five for 190 yards and four touchdowns.
Aaron Donald, Los Angeles Rams – 93.1
It doesn't get much better for the Rams than their franchise quarterback and star defensive player having the nights they did against the Vikings. Donald racked up a ridiculous 13 total pressures, including two sacks and two hits from 56 pass-rushing snaps. Through four games this year Donald has produced 28 total pressures, two more than he produced in his first four games last year.
NFL Matchup on ESPN tweeted QB passer ratings on first down on Monday, showing just how good Goff has been to open a set of downs in 2018.
In first-down situations, Goff is 46-of-56, completing 82.1-percent of his passes for 668 yards, six touchdowns, and zero interceptions.
ESPN's Sopan Shah picked one rookie for each team who is getting playing time and making an impact this season, and so far for the Rams it's been rookie defensive end John Franklin-Myers.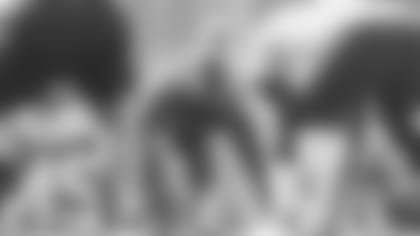 Here's what Shah had to say about Franklin-Myers:
DE John Franklin-Myers, 98 snaps out of 230 (42.6 percent). The fourth-round pick out of Stephen F. Austin is coming off his most productive game against the Vikings, as he had a strip sack in the Thursday night win.