Each weekday, theRams.com will be taking a look around the internet for the top Rams headlines of the day. Here's a look at what's out there for Friday September 28th about your Los Angeles Rams.
Quarterback Jared Goff led the Rams to a Thursday night victory, going 26-of-33 with 465 yards, five touchdowns, and zero interceptions.
Goff's huge night against the Vikings launched him into elite company, joining Ben Roethlisberger, Donovan McNabb, Peyton Manning, and Y.A. Tittle as the only quarterbacks in NFL history to put up such numbers.
USA Today's Mike Jones has three takeaways from Thursday night's game, and he leads with Goff. Jones points out just how good Goff was in Week 4, especially in the second quarter. 
1. Jared Goff is electric. "The third-year pro is playing like an elite quarterback. His first half stat line looked better than some starters' entire game productions. In the second quarter alone, he completed six of eight passes for 194 yards and three touchdowns. The confidence and accuracy with which he throws reflects the maturation and comfort within the system, and the understanding he has of defenses. Rams just have so many weapons that a defense has to account for, and they also have a masterful play-caller and play architect in coach Sean McVay."
For all three takeaways from Thursday Night Football, click here.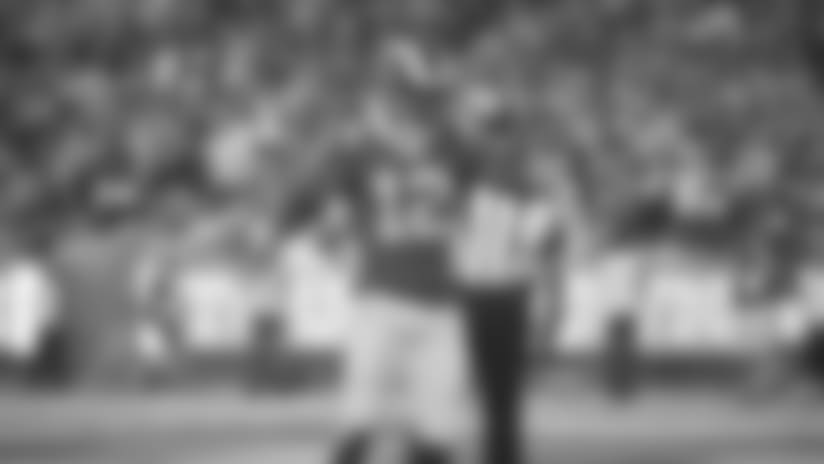 Wide receiver Brandin Cooks had 116 yards receiving and one touchdown against the Vikings. Cooks has been an integral part of the Rams' attack this season, but according to Bleacher Report's Maurice Moton, Cooks is one of the league's most underrated players.
Here's what Moton had to say about Cooks:
Cooks hasn't reached paydirt yet, but he currently ranks second among pass-catchers in receiving yards with 452. The 25-year-old is on pace for a single-season personal best in the category.
Before crediting Rams head coach Sean McVay's system for Cooks' production, remember he produced at a high level with the Saints and Patriots as well. The fifth-year wideout has logged three consecutive 1,000-yard campaigns leading into the 2018 term.