Each weekday, theRams.com will be taking a look around the internet for the top Rams headlines of the day. Here's a look at what's out there for Monday October 22nd about your Los Angeles Rams.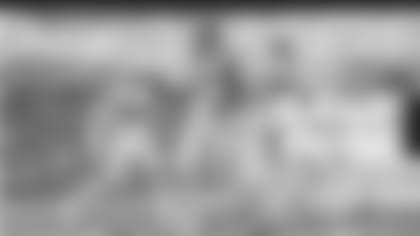 Bleacher Report's Kristopher Knox is handing out grades for Week 7, and for the undefeated Rams it's all A's.
Here's what Knox had to say about L.A.'s performance against the Niners:
Goff threw for an efficient 202 yards, Gurley had three total touchdowns, Malcolm Brown added 65 more rushing yards on just 13 carries, and Brandin Cooks and Robert Woods each topped the 60-yard mark.
When you add the standout performance of L.A.'s defense to the equation, it's hard to find a scenario where the 49ers ever had a chance.
The next challenge will be trying to stop the late-game magic Aaron Rodgers can bring. If the Rams play in all phases as they did in Week 7, late-game heroics will be irrelevant.
ESPN's WEEK 7 OVERREACTIONS
On Monday, ESPN's Dan Graziano provided a few of his overreactions to Week 7. Graziano included defensive tackle Aaron Donald's season-best performance in his reactions, saying Donald's case for MVP would be awesome, but it's unlikely. Here's why:
DT Aaron Donald should be league MVP: "The Rams' superstar defensive tackle eviscerated the 49ers on Sunday. He had nine tackles (six for loss), five quarterback hits and four sacks. You just don't see people doing that from a defensive tackle spot. Donald remains the best defensive player in the league and in the conversation for best player in the league, period."
Graziano's verdict: OVERREACTION. Would it be cool? Absolutely. Is it possible? Probably not. First of all, there are two very strong MVP candidates on the Rams' offense in quarterback Jared Goff and running back Todd Gurley (who has 14 touchdowns already!). And that doesn't even mention Drew Brees or either of the red-hot quarterbacks in the AFC West. Plus, no defensive player has won this award since 1986 (Lawrence Taylor), and Bill Belichick issued a stern reminder this week not to compare anyone to him, ever.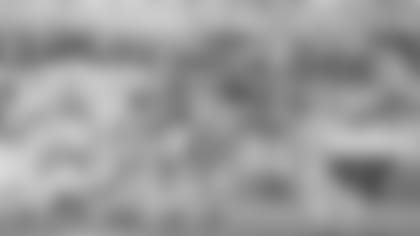 NFL.com's Around the NFL Staff highlighted just how good running back Todd Gurley has been this season, following his three-touchdown performance in Week 7 against the 49ers. Gurley is currently on pace to break the league's touchdown record.
"It was the 10th consecutive regular season game in which TGIII has tallied a TD and his third game this season in which he's scored at least three touchdowns. Gurley is on pace for 32 total TDs on the season, one more than the record set by then-Chargers running back LaDainian Tomlinson in 2006. In an era flush with dual-threat, pass-catching backs, Gurley has stood out over the past two seasons as the most consistent and dominant, and that extends to his end zone prowess."