Each weekday, theRams.com will be taking a look around the internet for the top Rams headlines of the day. Here's a look at what's out there for Monday, November 12th about your Los Angeles Rams.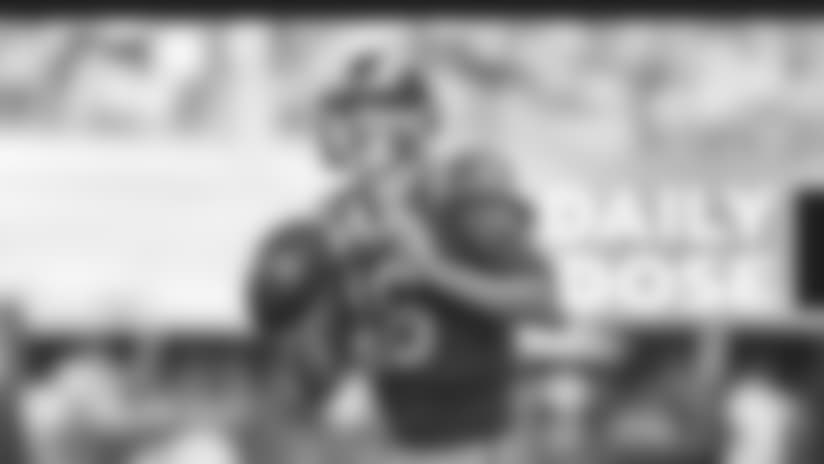 ESPN's Mike Sando revisited his quarterback tier grading from the beginning of the season and the voters he polled have Rams third-year quarterback on the rise.
According to Sando, Goff should become a 'Tier two' quarterback in 2019, meaning Goff "Can carry his team sometimes but not as consistently. He can handle pure passing situations in doses and/or possesses other dimensions that are special enough to elevate him above Tier 3. He has a hole or two in his game."
Goff has picked up where he left off last season, which is what some QB Tiers voters wanted to see before pushing him into the second tier.
"I don't want to compare him to Hall of Fame guys, but sometimes you see him Joe Montana-ish with his placement, accuracy and just putting the ball where it needs to go," one evaluator said. "For the Rams, it is all tied in with the coach, the runner playing as well as he is playing and then having that accurate quarterback."
Evaluating Goff as a rookie in 2016 required adjusting for a worst-case scenario in terms of all-around support. Evaluating Goff now requires adjusting for the perfect situation. How would he perform if everything around him were average? The Rams have no way of knowing, and no plans to find out, although rewarding quarterbacks with expensive second contracts is usually a sure way to find out, given the drain it puts on other resources.
All agreed that next frontier for Goff is demonstrating over time an ability to thrive on third down and when the Rams are trailing.
The Rams beat the Seahawks in another close one on Sunday, taking one step closer to repeating as NFC West champions.
Here's how Bleacher Report's Kristopher Knox graded L.A.'s Week 10 performance:
This was the kind of gutty win that can give Los Angeles confidence heading toward the playoffs.
The Rams got another strong performance out of Todd Gurley, who finished with 160 combined rushing and receiving yards and a touchdown. Jared Goff was efficient (318 yards, two touchdowns), and L.A. got enough offense to make up for a defense that gave up its share of big plays.
This was a big win for the Rams, but it may have come at a high cost. Wide receiver Cooper Kupp suffered a knee injury, and the Rams fear it is a torn ACL, according to NFL.com's Ian Rapoport.
Next week, the Rams will take on another tough challenger in the Chiefs in what could be a Super Bowl preview.
The Los Angeles Rams announced on Sunday that the team will be playing a preseason game in Hawaii next season.
The game is set to be played at Aloha Stadium in Oahu, Hawaii.
"We are pleased to join with the Hawai'i Tourism Authority to develop opportunities for Rams fans to express their support both in Los Angeles and in Hawai'i all year round," Los Angeles Rams EVP, business operations Jamie Reigle said in a press release. "We look forward to bringing NFL football back to Hawai'i and hosting the first preseason game there in more than four decades. The game will be the centerpiece of a partnership aimed at strengthening the ties between the two regions and showcasing Hawai'i's virtues as a premier tourist destination."