Each weekday, theRams.com will be taking a look around the internet for the top Rams headlines of the day. Here's a look at what's out there for Monday, April 1 about your Los Angeles Rams.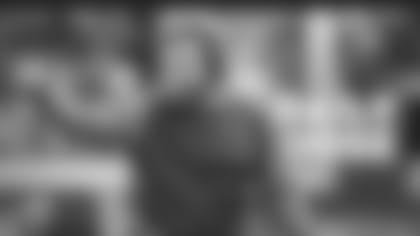 Schefter talked to McVay about a prank he played on his personal friend and brand new NFC West counterpart head coach Kliff Kingsbury while the pair recently had dinner with quarterback Patrick Mahomes, tricking the rooke HC into thinking he was in trouble for tampering.
Here's how McVay had Kingsbury sweating:
"We have a mutual friend that I put his name in my phone as [NFL commissioner] Roger Goodell. I had this friend send me a text saying, 'I can't believe you're at dinner with Kingsbury and Mahomes. You know better than this. This is tampering. You're both losing picks.'
"I showed Kliff the text, and he saw a ghost. I said, 'You better call [Cardinals general manager] Steve Keim right away.' He said, 'I thought I was going to lose the No. 1 overall pick.'
"We couldn't let it go on too long, but it was pretty good. We got him good."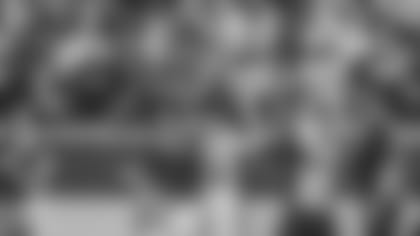 Senior ESPN NFL Writer Todd McShay set the prospect grades of the 2018 quarterback class alongside the top signal callers drafted since 2016, as the 2019 class readies for this month's NFL Draft.
McShay's highest-graded prospect in the group is Jets quarterback Sam Darnold, who received a 94 ahead of last year's draft. Quarterback Jared Goff's 91 is second to Darnold's top spot, sharing the mark with Carson Wentz, Josh Rosen, and Josh Allen.
Here's what McShay had to say about Goff as a prospect, and how his career has played out so far:
As a prospect: "Goff is one of the most natural passers in this class. He has excellent pocket presence and feels pressure naturally to buy time while going through progressions. Goff shows accuracy and touch with the ability to deliver from an uneven platform. He has added weight and that eases concerns about his durability. He might need time adjusting to an NFL playbook coming from a wide-open system. He has the tools and acumen to develop into an above-average starter."
In the NFL: "Goff had a historically poor seven-start rookie season in 2016, but then really excelled under coach Sean McVay the past two seasons. After a 4,688-yard, 32-TD campaign in 2018, he led the Rams to the Super Bowl."
When wideout Cooper Kupp went down Week 10 and missed the remainder of his second season in L.A., it was largely up to wide receiver Robert Woods to step into the open spot in McVay's offense.
Pro Football Focus shared just how efficient Woods was as a slot receiver in 2018, going without a single drop in 329 snaps.