Each weekday, theRams.com will be taking a look around the internet for the top Rams headlines of the day. Here's a look at what's out there for Friday, November 16th about your Los Angeles Rams.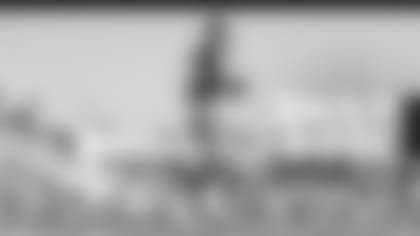 ESPN's NFL Nation reporters have made their predictions for Week 11's marquee Rams-Chiefs matchup.
Lindsey Thiry and Adam Teicher are calling for a close one, and here's why:
Point spread: LAR -3.5 | Matchup quality: 89.0 (of 100)
Adam Teicher's pick: The Chiefs have allowed an average of 17 points over the past four games, whereas the Rams have allowed an average of 34 points over the past three games. The Chiefs are also 3-1 this season against teams in the top 11 in scoring (like the Rams). They know how to win games like this one. Chiefs 34, Rams 31
Lindsey Thiry's pick: For the first time since 1991, Monday Night Football returns to L.A. and home-field advantage will undoubtedly benefit the Rams. The offenses will trade blows, so it will come down to which defense can make a final stand. While the Rams' defense has struggled at times this season, it has made late stops when necessary -- including last week against the Seahawks. Rams 36, Chiefs 34
NFL Network's David Carr submitted his pick in Monday's upcoming quarterback battle between youthful QBs Patrick Mahomes and Jared Goff. The pair rank first and second in total passing yards this season, respectively.
Defensive tackle Ndamukong Suh recently sat down with The Undefeated's Domonique Foxworth for a one-on-one interview at the Rams practice facility in Thousand Oaks, Calif.
Foxworth and Suh talked position changes, the veteran's decision to join the Rams, and more.
Here is a bit of Foxworth's article:
Within 10 minutes of meeting Ndamukong Suh, one thing was perfectly clear to me: We don't know Ndamukong Suh. But when we hear his name — consciously, or subconsciously — we weave an idea of a complete person around just a few data points.
"I think you'd have to get to know me to be able to understand it, and having the opportunity to be around me from a day-to-day perspective would shed light on that. No interview's gonna be able to do justice to that," he said … while I interviewed him.