Each weekday, theRams.com will be taking a look around the internet for the top Rams headlines of the day. Here's a look at what's out there for Wednesday, November 7th about your Los Angeles Rams.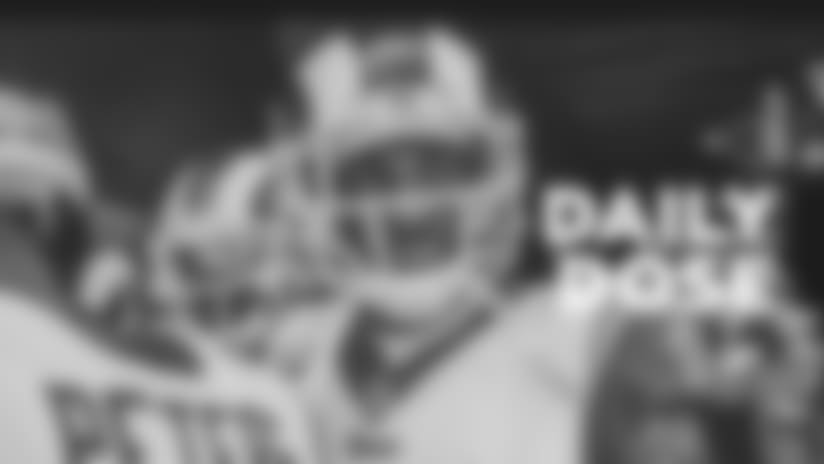 On Wednesday, ESPN NFL Nation reporter Lindsey Thiry reviewed the Rams season so far and took a look at what's ahead as the team comes off its first loss of the season in New Orleans.
First-half rewind: The Rams lone loss came to the Saints in a shootout. Jared Goff has ascended the quarterback rankings and has proven himself as a leader under second-year coach Sean McVay. Todd Gurley is on a campaign to repeat as the NFL's Offensive Player of the Year, if not win the league's Most Valuable Player, as he leads the league in rushing yards and touchdowns. The defense has not looked exactly as the Rams envisioned after an offseason makeover, with cornerback Aqib Talib and outside linebacker Dominique Easley on injured reserve. But Aaron Donald is second in sacks (10) and the defense has come through with several last-minute stops. Grade: Near perfection.
For a deep playoff run: They've won four out of five of those games because of a big play in any of the three phases -- offense, defense and special teams. But as the Rams look to make a deep playoff run, they'll need to put together a more consistent effort through four quarters on offense and defense, and not let the outcome be determined in the final two minutes.
MVP: It's a close call between Goff and Gurley, but Gurley gets the nod. He has scored in 12 consecutive games, and even as opponents key in on slowing him, Gurley has proven to be unstoppable. The multidimensional running back leads the NFL with 868 yards rushing and has a league-high 16 touchdowns.
Hurdle to overcome: The Rams must play more consistently on defense. At times, they've been susceptible against the run and they've also been vulnerable in allowing explosive pass plays.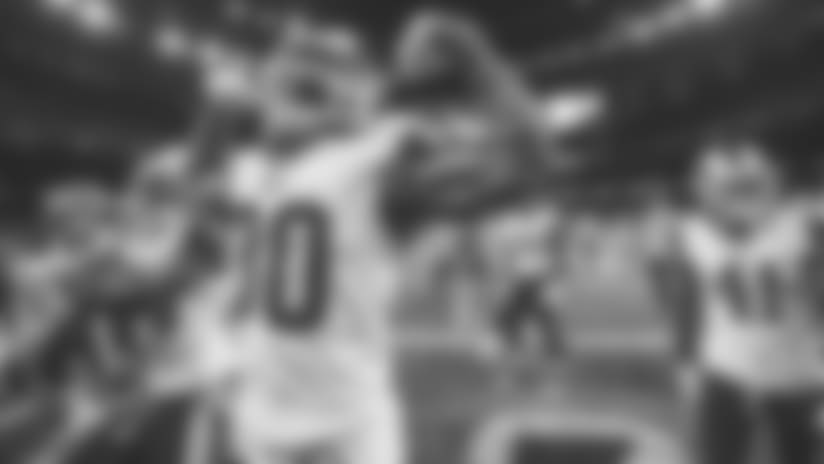 NFL Total Access welcomed Rams cornerback Aqib Talib to the set on Tuesday to talk about his team's first loss of the season, his fellow cornerback Marcus Peters' recent play, and his upcoming return from injury.
Here's what Talib told Lindsay Rhodes:
"I had a great, great visit with the doctor today and it's looking like after Thanksgiving I should be full speed ready to go," Talib said. "I'm moving good. I'm running. I'm bounding. I'm jumping. I'm lifting. You gotta get in 100-percent healthy."
Talib injured his left ankle Week 3 against the Los Angeles Chargers and was promptly moved to the team's injured reserve list.
On Tuesday, Pro Football Focus shared just how big of a problem the 2017 Defensive Player of the Year, defensive tackle Aaron Donald has been for opposing O-lines. Donald has consistently improved in terms of applying pressure over the last three seasons.
Prior to this year, Donald ranked first and second among defensive interiors in pressure percentage through Week 9 of any NFL season in the PFF era (2006-Present). His 19.6% mark a year ago ranked first, and his 18.2 pressure percentage in 2016 ranked second. Now, Donald leads all at his position in pressure percentage (20.1%) through Week 9 and has, in turn, ranked first, second and third in pressure percentage through the first nine weeks of a season in the PFF era.
In addition to pressure percentage, Donald shares the PFF-era lead in total pressures through Week 9 by a defensive interior with the 2014 version of Houston Texans' J.J. Watt at 61. His 26.3% pressure percentage on third and fourth down this season also ranks ahead of his 2017 mark of 25.0% and now leads all defensive interiors with 50-plus pass-rush snaps on such downs through the first nine weeks of a season in the PFF era.
Donald has 10.0 sacks this season.