Each weekday, theRams.com will be taking a look around the internet for the top Rams headlines of the day. Here's a look at what's out there for Monday September 17th about your Los Angeles Rams.
The Rams beat the Cardinals 34-0 on Sunday, improving to 2-0 this season. According to ESPN's Lindsey Thiry, the biggest takeaway from Week 2 is defensive coordinator Wade Phillips' stifling defense.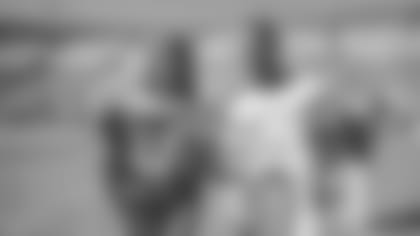 Los Angeles Rams 34, Arizona Cardinals 0
"The Rams' defense has posted six consecutive scoreless quarters, and whileAaron DonaldandNdamukong Suharen't filling up the stat sheet, their presence certainly has been felt by opposing quarterbacks. The challenge next week against the Chargers andPhilip Riverswill be to force turnovers, which they were unable to do Sunday." -- Lindsey Thiry
The Rams are receiving high marks following their dominant performance on Sunday. The defense has now silenced its opponent in six-straight quarters, allowing zero points.
Here's the Bleacher Report's latest grade and a breakdown by Kristopher Knox.
"The Rams pushed the Cardinals around on both sides of the ball Sunday. Jared Goff (24-of-32 for 354 yards) continues to distance himself from his shaky rookie campaign, and the defense didn't allow Arizona to cross midfield until the final minute of regulation."
"It wasn't a perfect afternoon for the Rams, though. The running game struggled at times—Todd Gurley averaged just 2.2 yards per carry, though he did rush for three scores—and kicker Greg Zuerlein suffered a groin injury in pregame warmups. Still, it's hard not to be impressed with how thoroughly L.A. dominated a division rival, even a bad one."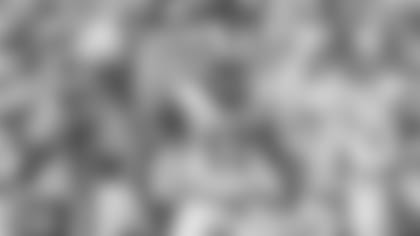 For a full breakdown and grades for each team in Week 2, click here.
Defensive tackle Aaron Donald drew some big-time attention from NBA star Kevin Durant on Sunday. Durant, a two-time NBA champion with the Golden State Warriors, posted on his Instagram account that he would join Donald and the Rams in 2018.
It wouldn't be the first time Durant joined an already-stacked contender.