Each weekday, theRams.com will be taking a look around the internet for the top Rams headlines of the day. Here's a look at what's out there for Friday August 10th about your Los Angeles Rams:
The Rams 33-7 loss to the Ravens on Thursday night in Baltimore marked the first time the time L.A. has lost to the Ravens in their all-time preseason series. ESPN's Lindsey Thiry took note of some of Thursday night's biggest takeaways for the Rams.
Jared GoffandTodd Gurley wore sweats on the sideline during the Rams' loss. Sean McVay elected to sit not only his top playmakers, but his entire starting lineup (with the exception of right guard Jamon Brown, outside linebackerSamson Ebukam and specialists) in the preseason opener. After two joint practices with the Ravens earlier in the week, McVay said he wanted to avoid the risk of injuries. But the backups struggled -- especially on offense. Sean Mannionplayed the first half (3-for-13 for 16 yards, INT), andBrandon Allen (10-for-15 for 73 yards, TD) in the second. The biggest bright spot came from the running back position, where second-year pro Justin Davisand rookieJohn Kelly are competing for the No. 3 spot. Both looked sharp and Kelly broke for a 40-yard run late in the game. The defense appeared out of sync as it gave up 403 total yards. -- Lindsey Thiry
The Rams continue the preseason Saturday, August 8th against the Oakland Raiders.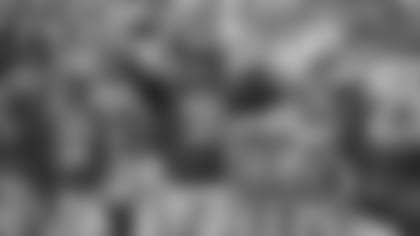 ELITE RAMS IN 'MADDEN 19'
ESPN's Michael Rothstein brokedown EA's 'Madden 19' on Friday. Rams defensive linemen Aaron Donald and Ndamukong Suh received high rankings in the latest edition of the game. Donald, who was ranked 99 in 2018, is one of seven players with a 99 overall ranking in 2019's edition.
Suh, was rated the strongest player in the game (98), with Donald just behind sharing the second spot with a handful of players (97).