Each weekday, theRams.com will be taking a look around the internet for the top Rams headlines of the day. Here's a look at what's out there for Monday October 29th about your Los Angeles Rams.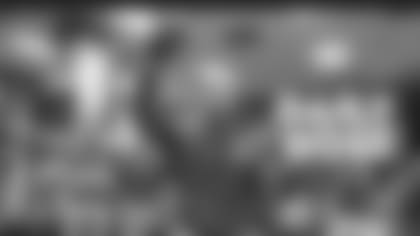 Bleacher Report's Week 8 grades are in, and despite coming out on top against the Packers, the Rams received its lowest weekly grade of the season.
Kristopher Knox points to L.A.'s defense as reason for the season-low mark, but follows up by saying quarterback Jared Goff and the offense may never need the defense to carry the team to victory.
The fact that the L.A. defense allowed 359 yards and 27 points against one of the game's best quarterbacks isn't alarming. However, it is cause for concern because, well, top quarterbacks are exactly what the Rams will face in the postseason.
It's what the Rams will face next week, in fact, as they'll head to New Orleans to take on Drew Brees and the Saints.
As long as Jared Goff and Todd Gurley (114 yards rushing against Green Bay) are on the field, there aren't going to be many questions about Los Angeles' offense. However, it's unclear if the defense can carry the team against a top-tier opponent if needed.
Earlier this month, wide receiver Robert Woods sat down with NFL.com's Brooke Cersosimo, providing a series of insights, few weeks into the Rams undefeated start.
Here are a few highlights:
I would put [McVay] in the same category as Belichick [when it comes to game-planning]. I feel like he's always picking at New England or New Orleans. Even with [former New England Patriot] Brandin [Cooks], he's asking him about his experiences or coaches. He's always trying to learn from his past experiences and others', and it shows in his creativity and even his route concepts. He's literally creating some routes for us.
A couple of weeks ago in pregame, Coach McVay comes up to me and Cooper [Kupp] with a new play. He goes, "What do you guys think of this?" We're like, "Yeah, we get it." Then he walked off. He's always thinking. He literally put a concept that we had in a different formation and made it look a whole different way. He's always thinking of new ways to get guys the ball, and he's very, very creative.
Our guys are focused. It's how we practice and go into the week. We have a whole team of guys who are focused and locked in on our game plan to the point where our practices are harder than our games. So when we're in the games, we're able to play smooth, look smooth and play confident.
We know we're going to get everybody's best shot every single week, but I feel like that's what we expect. That's not going to faze us when you're playing with that mindset.
[The biggest personality in the locker room is] probably still Todd [Gurley]. Everybody loves Todd. He's a great teammate, hard worker, speaks to everybody. That's not just even on the team, just everybody in the facility. He's really our leader.
Woods leads L.A.'s wideouts in receiving yards (672) and has added three touchdowns in 2018.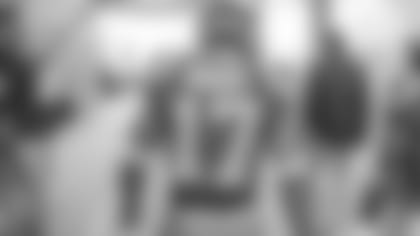 BIG GAME IN THE 'BIG EASY'
On Monday morning, Pro Football Talk's Michael David Smith wrote about the Rams' potential path to a No. 1 seed in the NFC and a bye in the first round of the playoffs come January.
Smith says Week 9's game against the Saints in New Orleans could be the difference maker for both teams — especially if it comes down to a head-to-head tiebreaker.
At 8-0, the Rams have the best record in football. The second-best record in the NFC belongs to the 6-1 Saints, and the Rams visit New Orleans this week. With a win, the Rams would have a 2.5-game lead and the head-to-head tiebreaker advantage, and it would be very, very tough to envision anyone catching them.
But we're getting ahead of ourselves. If the Saints beat the Rams, suddenly they both have one loss, and the Saints have the head-to-head tiebreaker. The Rams would go from the overwhelming favorites to having a real threat to their status as the top team in the conference. (And Washington, currently 5-2 and atop the NFC East, may find itself in contention for a bye week as well.)
The Rams and Saints are set to kickoff in the Mercedes-Benz Superdome in New Orleans on Sunday at 1:25 p.m. PDT.