All things considered, outside linebacker Dante Fowler Jr.  has experienced a hectic last two weeks. He was traded to Los Angeles last Tuesday and was on the field for a Wednesday walk-thru. Then he played 62 percent of the Rams' defensive snaps last week against the Saints.
But as a competitor, that last point is what makes Fowler smile — even though he was probably on the field for more than he even expected in New Orleans.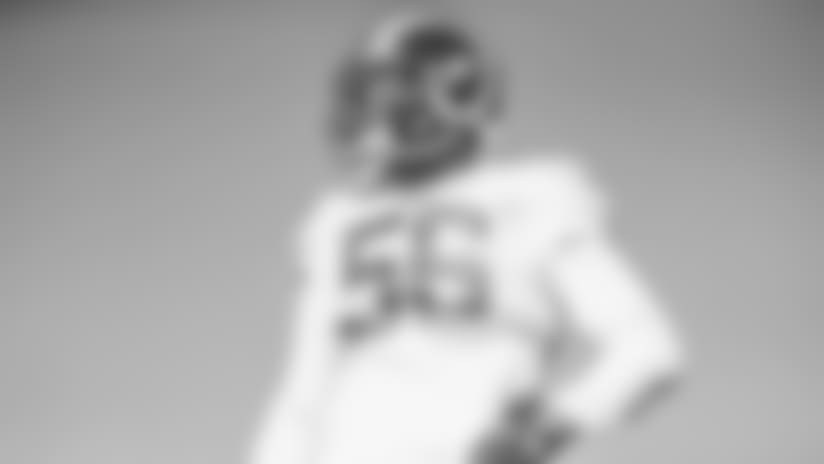 "That's the most I've played this season, so at the end of the day, I was very happy — very, very happy — with my reps and what I got," Fowler said Thursday. "And it's just getting warmed up, honestly."
It's true, Fowler had played only 31.8 percent of Jacksonville's defensive snaps as a whole in 2018 — never playing more than 48.2 percent of the snaps in one game. Fowler's previous season high in snaps (29) came in Jacksonville's 30-14 loss to Kansas City in Week 5.
He ended up playing 44 snaps in New Orleans last week, recording a tackle for loss, a pass defensed, and a number of quarterback pressures.
"It's really good just being able to get out there, play with an elite group of guys, and just being able to get a feel of how the rest of the season's going to be," Fowler said. "But just being able to just get in a true game, just being able to play with those guys, rush with those guys, just see how they feel — those are small things that matter the most. So I took a lot out of it. I've got a lot of confidence coming out with these guys, but I can't wait to play against Seattle — my first home game here. So it'll be really fun."
While he played on a team in the AFC, this won't be Fowler's first chance to line up against quarterback Russell Wilson. Fowler was on the field for 43.5 percent of Jacksonville's defensive snaps in the club's 30-24 victory over Seattle last year.
"You can't not play a guy like that and say you've got a feel for him," Fowler said. "You've got to be able to play against him to get a feel. So luckily last year, I was able to play against him. We came out with a great rush plan, and we were able to hold him down while we could, and we got the win. So I want to come out there and do the same thing on Sunday."
"Just a very great, mobile quarterback. Got a good arm," Fowler added, describing what stands out about Seattle's signal-caller. "Still a top-eight quarterback in this league, so you have to respect him and be ready to play him when we play against him. He has really good legs. Like I said, mobile, can get out of the pocket. So you've just got to come out with the right rush plan and execute it on Sunday."