SANTA CLARA, Calif. — If you only knew Aaron Donald's position and didn't know his reputation for being one of the best defensive players in the league, you might not believe his stat line. 
Nine tackles. 4.0 sacks. Six tackles for loss. Five quarterback hits. One forced fumble. One fumble recovery.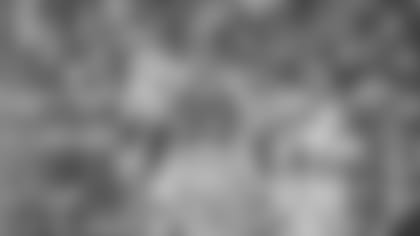 Donald likes to say that sacks come in bunches. And Donald had eight multi-sack games in his professional career. But he's never had a game like Sunday, where he seemed to stop anything and everything that came his way, as the Rams beat the 49ers 39-10.
Was it his most dominant performance as a professional?
"I don't know, but I still got room for improvement, we all have room for improvement," Donald said.
OK, Donald's always going to be humble about himself. He's been that way since he started wrecking offensive game plans as a rookie back in 2014. 
"Yeah, but I've seen that man go stupid before," defensive lineman Michael Brockers said. He does have good perspective, having played with Donald for the Pitt product's entire career. "It's up there, but you can't tell because he has three-sack games under his belt — and a couple of them, too, so I couldn't tell you."
"I mean, we didn't have to cover for long — I'll tell you that," safety John Johnson said. "I started back peddling and then he was sacked — so it was great, No. 99 is a beast." 
Even the players on offense can't help but notice exactly how Donald can take over a game.
"Yeah, it's bad," quarterback Jared Goff quipped when asked about what Donald does to other QBs in the league. "He's a great player — he's a once in a generation type of player, and we are lucky to have him on our team, and lucky to hopefully never play against him."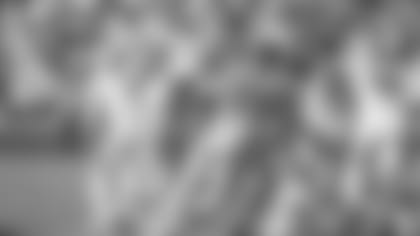 "Oh yeah, he was out there taking everybody's sacks," running back Todd Gurley joked. "Everybody thought they were close and then here goes AD, doing what he does best. What did he have, four sacks? And then he took the ball out of a guy's hands. It was crazy."
With 4.0 sacks and six tackles for loss, Donald clearly had a number of dynamic plays throughout the course of the game. But one of the most notable came late in the first quarter, when Donald literally ripped the ball out of running back Matt Breida's hands while he was being tackled. The ball never hit the ground, and Donald simply possessed it himself for a forced fumble and fumble recovery all in one. 
"The way that I came off, I just got my arm on the ball and I felt it and I just tugged and got the ball," Donald said, simply.
"You're just playing football — you just play football and good things happen when you play hard," Donald said.
Donald makes it look easy, sure. But there's more to it than that. Take it from Gurley, who takes handoffs for a living.
"If it was Aaron Donald, probably — it was definitely easy. It was definitely easy for him for sure," Gurley said.
OK, so maybe because he's Aaron Donald it is that easy. But then there are plays like Donald had in the second quarter, where he bull rushed the center into the lap of quarterback C.J. Beathard, pushing the signal-caller into the ground in the process for a sack on 3rd-and-13.
"Just being strong," Donald said with a smile.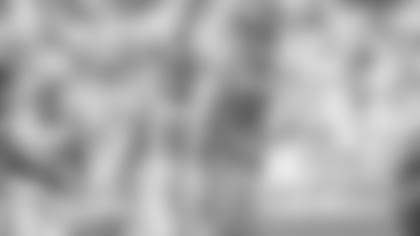 "I was just joking," Donald added — but was he, though? — saying, "There's certain things that happen just being powerful and getting in on plays and trying to do my job." 
As head coach Sean McVay put it, Donald "did a great job affecting and influencing the game in a variety of ways."
"I think Aaron is the type of guy that he is just going to continue to work," McVay later added. "You guys hear what he says all the time — hard work pays off. Aaron has enough of an understanding that when those opportunities are there, you take them and you make sure that you capitalize on them."
That he did time and again on Sunday.
And one could say he may have had a little extra motivation, given the expectations Donald shared his children had for him.
"You never know what can happen," Donald said, "but my daughter wanted me to get 10 and my son wanted me to get three, so I hope they are going to be happy with four."