With a year as a Ram under his belt, wide receiver Brandin Cooks has had the chance to reflect on his first go around as a featured pass-catching option in head coach Sean McVay's offense. As Cooks gears up for year two in the deal drawn up to keep him in L.A. through 2023 and comes off a second-straight season with a Super Bowl ending, he can both imagine what's next and do his part to prepare for it.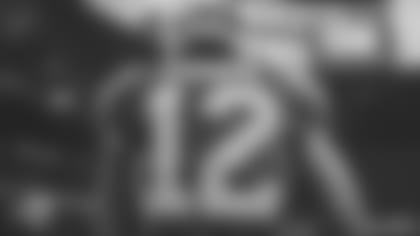 "This offense and being a part of this team with the receivers and quarterbacks that we have, I think we are going to do something so special. We have so much in front of us even though we have accomplished so much," Cooks said in a recent interview with therams.com for season two of Behind the Grind. "To be able to say there's a lot more out there is scary in a sense."
The second phase of the offseason program has hit in Los Angeles, and according to Cooks, his NFC Champion squad hasn't missed a beat. Just a few months from 2019's chance to improve on the Rams' No. 2 finish in total offense in 2018, he says the club is locked in as it preps for a run at 'scary' levels of production — or fuel for the 17-week-and-then-some road to what Cooks calls success and fell just short of in February.
"I think it's just one of those things internally in each individual, there is something to think about that we could have done better to be able to put our team in a position to win," Cooks said. "And the fact that we had that from everyone in that locker room, and from our coaches as well, is special."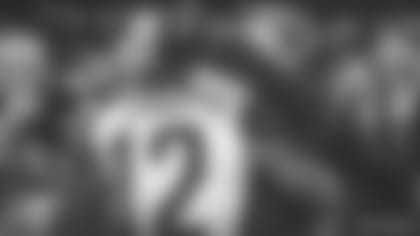 Mapping out his personal plan to improve, the Oregon State product is facing the chance to build on a career-high 1,204 yards receiving in 2018 and notch a fifth-straight 1,000-yard season — a fourth-straight averaging at least 15 yards per catch. But his goals go beyond another stuffed stat sheet.
"This season I'm looking to improve upon just becoming a bigger playmaker, continuing to level up, and continuing to help my team as best as I can to win games — to be a better leader and not just staying to myself," Cooks said.
It's a plan that fits his personal definition of leadership — a word that the 25-year-old wide receiver who's caught passes from quarterbacks Tom Brady and Drew Brees, played under head coaches Bill Belichick and Sean Payton, and now lines up for Goff and McVay says is often misinterpreted.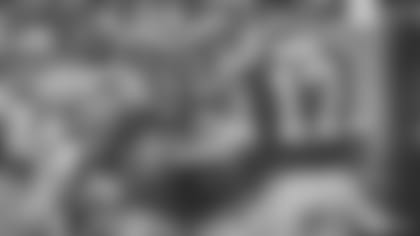 "Sometimes in our world we think leadership is like power, assertive, over someone," Cooks continued. "For me, I think it's one of those things that's being who you are, being the best version you can be and along that journey, bringing someone along and encouraging guys around you."
For more on Cooks as he prepared for a second season in Los Angeles, tune in to this week's episode of Behind the Grind, which will air on Thursday.