Women's Flag Football is the future! The Los Angeles Rams and Los Angeles Chargers co-hosted their second annual jersey unveiling for the Los Angeles Girls Flag Football League of Champions, supported by USA Football, Nike and fueled by Gatorade.
The jerseys were revealed to players from all 16 participating high schools in the Rams' and Chargers' locker rooms at SoFi Stadium. The teams also received USA Football flag kits and Gatorade products.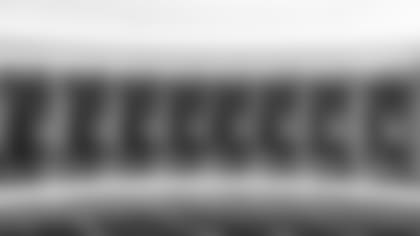 The Rams and Chargers co-sponsor the 16 teams by providing players with uniforms courtesy of Nike, stipends for coaches, coaching manuals, officials, athletic trainers, as well as equipment and transportation for the seven-week season.
"This experience has been good for me and different because our high schools have not done anything like this, so it was really fun. We actually made history because we are the first set of girls to play football. It isn't an official school sport yet and I am excited for it to become one. This is the way for it to become one," said Dechelle a.ka. Dynamite, Crenshaw high school girls flag football running back. "This is a once-in-a-lifetime opportunity. This is really important because I live here, LA is my hometown, and the Rams mean a lot to me. I am extremely excited to be in their presence. It means a lot for Crenshaw High School to offer flag football because girls do not always get this opportunity. We get overlooked because we are girls and not boys. This is a great opportunity for girls to play football."
The league features teams from Crenshaw High School, Gardena Serra High School, Inglewood High School, Hamilton High School, Hawthorne High School, King Drew High School, Lawndale High School, Leuzinger High School, Long Beach Poly High School, Morningside High School, Redondo Union High School, Rise Kohyang High School, Santee High School, Sierra Vista High School, St. Bernard High School, and YULA Girls High School.
Excitement grew throughout the locker room when the players and coaches saw their newest uniforms in the lockers. Long Beach Poly High School girls flag football player Jendell Moe spoke about her love for her school and the bond flag football has created among herself and her teammates.
"Being that this is a new sport at Poly means a lot to us, plus we are the first ones to do it in our district. I have love for our school, so it's easy to play ball and have fun. It's important to have girls' football because all the girls can bond and grow a stronger relationship and get to know each other more on and off the field."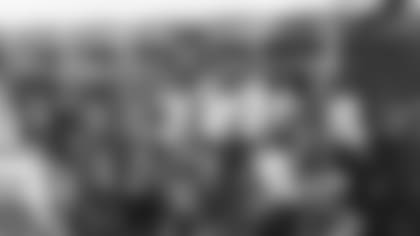 Stephan Barbee, head coach of boys' and girls' football at Long Beach Poly, expressed the importance of girl's flag football and the bond it has created for his teams.
"I grew up with two sisters and they played football with us all the time. Why not have them play football? I've had girls play on my boys' team over the years and I think it's an incredible outlet for them. Football is an incredible platform to be able to teach and has so many life lessons from teamwork and dealing with adversity and goal setting that is applicable to being successful in life. We had an incredible turnout at Long Beach Poly for this and it really excites me as a football coach."
Following the jersey unveil, Team USA's Women's Flag and Tackle Football athletes, including Darcy Leslie, Elizabeth Sowers and Vanita Krouch, participated in a panel discussion about the power of football and the importance of the league.
"To me flag football is family. The people who I have met are loyal, they love you, they support you, you cry together, and you win together," said Vanita Krouch, Team USA Women's Flag athlete. "The other small part about flag football to me is that it is a sport that anybody can do regardless of size, height, weight, or gender. What that guy can do, you can do it too. It is family and an equalizer. Nothing is impossible, you can do it all. Stay on top of learning the game and never settle."
Darcy Leslie, Team USA Women's Tackle Football athlete, gave the young ladies key advice to becoming great athletes and succeeding in life.
"Do not settle! I know from experience when you are good at something and your coach tells you you're good, you are making tackles, catching balls, and throwing touchdowns, do not settle. Always work hard to be better than you were yesterday. I tell you this because we do not want you to settle, you can always be better. Try to do more than you did yesterday. Do your best and worry about yourself and what you're doing out there. It will show up on the field. Do not worry about what your teammates are doing or what other teams are doing. Do what you can, continue to work hard, and I promise it will all pay off."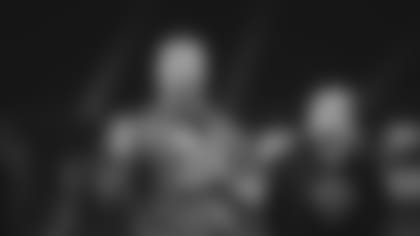 Last year, the Rams and Chargers partnered together to launch the Los Angeles Girls Flag Football League of Champions for eight local high schools. The first season kicked off in January 2022 and the championship match was hosted at the official Super Bowl Experience. Additionally, select League of Champions players participated as Super Bowl LVI coin toss captains.
The League of Champions began with eight teams and 96 players and has now grown to 16 teams and 360 participating players, with more to join in the future.
"I just witnessed history with the League of Champions and the 16 teams that are entering this brand-new territory of flag football for high school. This is something I wish happened when I was younger. I played basketball because we did not have a football team. Seeing them play, these are trailblazers, and they are leading the way," said Liz Sowers, Team USA Women's Flag athlete. "It is cool to see all these girls that want to play when there is no football in this area. It shows that girls do love football and girls want to play football. They just needed an opportunity and now is their opportunity. My advice is to enjoy the moment around you, the people around you, take a break and enjoy your sisters, enjoy football, enjoy the opportunity to play and dominate."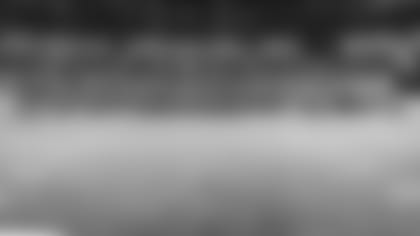 On Thursday, Sept. 29, the CIF Southern Section voted to make girls flag football an official sport beginning in the 2023-24 school year.
"This is a historic and beautiful moment for girls to play football. We are excited to use our platform to create access to the beautiful game that we all love," said Johnathan Franklin, Rams Director of Social Justice and Football Development. "What we want to do long term is sanction flag football throughout California. We want to provide girls access to play this great game as we look ahead to the 2028 Olympics. Last year was the first time that girls flag football was introduced in the World Games. Flag football is an NAIA-sanctioned sport. The opportunities and pathways of access that this creates beyond the football field are incredible. We're really excited to be behind it and empower girls to be all they can be."
The Rams and Chargers view girls flag football as a vehicle to create more pathways for young women in sports. The teams believe football is a game that develops transferrable life skills and strong character, promotes health and wellness, enhances opportunities for further education, and broadens perspectives while building a sense of community.