The first-ever Rams Scouting Apprenticeship began in March of 2020. The Rams hand-selected ten people of color, including two women. The series will cover each of the ten apprentices. This week, meet Willie Edwards, outside linebackers coach at Brown University, as well as one of the Rams' scouting apprentices.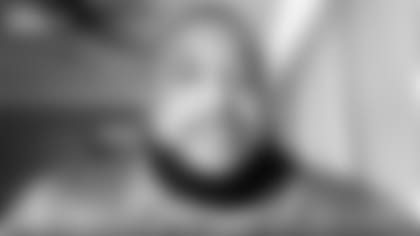 Willie Edwards has worked in football for 16 years, but this is the first time he's worked at the NFL level. He coaches outside linebackers, but he's been on the outside when it comes to the NFL.
In 2019, he was coaching high school football and applied for The Bill Walsh (Bill Walsh Diversity Coaching Fellowship) and Nunn Wooten Fellowship (Nunn-Wooten Scouting Fellowship), two of the NFL's already established fellowships for those looking to get more involved in the NFL. "... I heard back from a few teams, but I didn't make the short list." These opportunities are reserved for college coaches, but he applied anyway, "Because, you know, why not?"
"I'll be honest with you it wasn't something that I was looking to do even three or four years ago. I was really content with working at the high school level. I felt like we did everything we needed to do. We won championships. We impacted kids, which was what I really wanted to do. And we gave them a really good experience."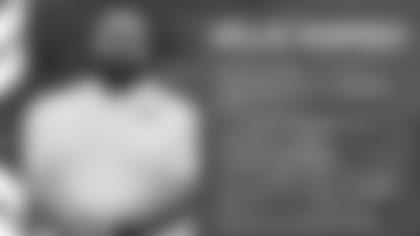 Edwards was the head coach at Moses Brown School in Rhode Island for eight years until his friend and Brown University Head Coach, James Perry, gave him an opportunity to coach at Brown University. Edwards was 42 years old when he joined the Brown University coaching staff. He thought, "Now or never."
But that was just the beginning. Because it was at the college level where Edwards started to get involved with the recruiting process. In addition to coaching the outside linebackers, he recruits for Brown in the states of Florida, Rhode Island, Kansas and Missouri.
"And that is what really sparked my interest in the scouting apprenticeship", Edwards explained. He said he started to gravitate towards "evaluating kids and trying to not only see how good they are now, but how good can they be after a few years of development."
And after his own 16 years of development, you could say Edwards is now being evaluated in the Rams' first-ever Scouting Apprenticeship.
In March of 2020, he decided to apply a second time for the Walsh and Wooten Fellowships. "I figured I'd just apply every year until I get an opportunity." And that's where the Rams came in. "I heard from James [Gladstone] and the Rams." And the rest is history.
"It's like, you can see an island, but you just can't get there, you don't have a boat." Willie Edwards
For the Scouting Apprenticeship, General Manager Les Snead, Director of Scouting Strategy James Gladstone and Director of Player Engagement Jacques McClendon, hand-selected ten black apprentices, and some like Edwards, were filtered through the NFL pipeline like the Bill Walsh and Nunn Wooten Fellowship applications.
Edwards and the nine other apprentices have participated on numerous Zoom calls and assignments since March. He says the experience along with the access to the Rams database and videos is "like Disney World to me."
"If I stopped today, I can honestly say, already got a lot out of this apprenticeship." Thankfully, there is a lot more to go. This week Edwards is going to go over offensive line and interior defensive line evaluations.
"The door was closed. And now it's open. For me, I would have never had any NFL exposure. I was always wondering. It's like, you can see an island, but you just can't get there, you don't have a boat."
Edwards said all he's ever wanted to do was to coach ball, but emphasized, "We're not going to get this type of exposure anywhere else. Back then, when I was 24, this was unheard of. Now that I'm 44, I have this opportunity and I'm going to make the best of it."
Like Edwards, so many black athletes play their whole life and all they know is football. But Edwards says, "If they don't see people of their kind, and other positions outside of football, it's hard for them to envision what the next step is going to be." For him, it took a leap of faith.
"We have to jump, if we don't jump, our feet are going to stay right where they are."
For more on Willie Edwards and the other apprentices in the Scouting Apprenticeship, click here.