Head coach Sean McVay will go up against a familiar face and friend in Week 7's game against the San Francisco 49ers.
It will be McVay's former boss and 49ers second-year head coach Kyle Shanahan awaiting the Rams in the Bay. Shanahan told reporters on Wednesday that McVay's Rams look just as good as they did last year — maybe better.
"They've got a lot of talent, they've got a bunch of good coaches, too, and they've stayed relatively healthy, too. And then they've added some better players, too," Shanahan said.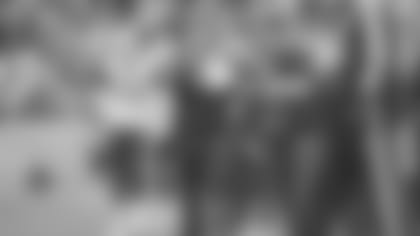 McVay and Rams fans alike might beg to differ when it comes to their team "staying healthy". The Rams have had their share of injuries early on, including cornerback Aqib Talib and wide receiver Pharoh Cooper's ankle injuries, as well as kicker Greg Zuerlein's groin issues.
Shanahan has certainly been forced to deal with impactful injuries in his second year as a head coach. The 49ers lost starting running back Jerick McKinnon to an ACL tear in practice a week before the season opened, and then lost starting quarterback Jimmy Garoppolo in the final plays of Week 3's game in Kansas City.
"I think big injuries like that always take guys a couple days to just deal with it," Shanahan said.
"[A]ll that stuff takes a toll on you, but after a couple of days you don't have much time to think about it, you got a game coming up and you have to move on and it's always 'next man up', but what's been good about it is our next man up was [quarterback] C.J. [Beathard] and he's earned a lot of respect in our building."
Shanahan and the Niners are 1-5 this season, but have lost a handful of close games — most recently Monday night's 33-30 loss against the Packers.
"Yeah, I've been proud of how our guys are responding," Shanahan said about his team's close games this season. "The hand we've been dealt, I think has shown a lot of the character about some of our players. Guys have excuses and things like that to not play to their best, and I haven't seen that from any of our guys."
"We plan on coming out to fight this Sunday just like we did on Monday night, and hopefully have a different result."
A 49ers win would also mean a different result for the Rams, who are the league's only remaining undefeated team after Week 6.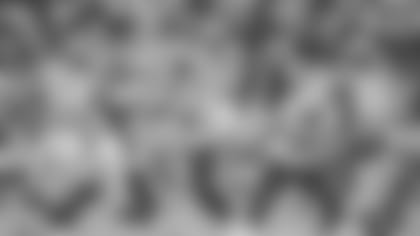 Shanahan simply described each position group in McVay's offense as "very good", and said that when each piece comes together, plus McVay's staff, it makes sense the Rams have seen the results they have in 2018.
Shanahan did, however, detail what's contributed to quarterback Jared Goff's improvement since last season.
"You can tell he is a lot more comfortable. He knows where everyone is. He's extremely accurate. He's extremely poised. He's very balanced in the pocket — nothing seems to get him rattled. When people are open or even if they're not, he puts the ball where he needs to," Shanahan said.
"He's playing as good as anyone this year from what I've seen."
Goff may have Shanahan's attention for good reason, as San Francisco's defense is ranks among the league's worst, allowing 279 passing yards per game.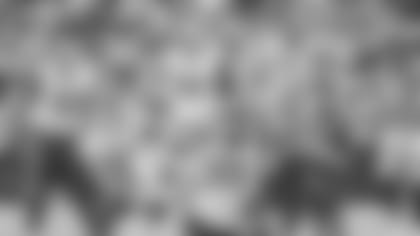 Finally, Shanahan expanded on the problems the Rams defense creates, specifically its pass rushers' individual abilities to win one-on-one battles, while executing the overall defensive scheme.
"There was a lot of problems when [DT] Aaron Donald was there without [DT Ndamukong] Suh, lining up over your guards every time," Shanahan said. "Now they've got a guy who can line up over your center also, playing the nose guard. They've got players like [DL Michael] Brockers also and they've got good guys in the secondary."
"So, that's why they haven't lost a game yet and that's why it's a challenge for everybody week in and week out."