For Chargers head coach Anthony Lynn, Sunday's inaugural matchup between the Los Angeles Rams and Los Angeles Chargers game is just another game.
"Yeah, it's the next on the schedule. It's a big game because it's the next game," Lynn told reporters on Wednesday. "I love playing in the Coliseum as well – that place, I have a lot of fond memories of that place and it's a great place to play a football game. Should be a lot of fun."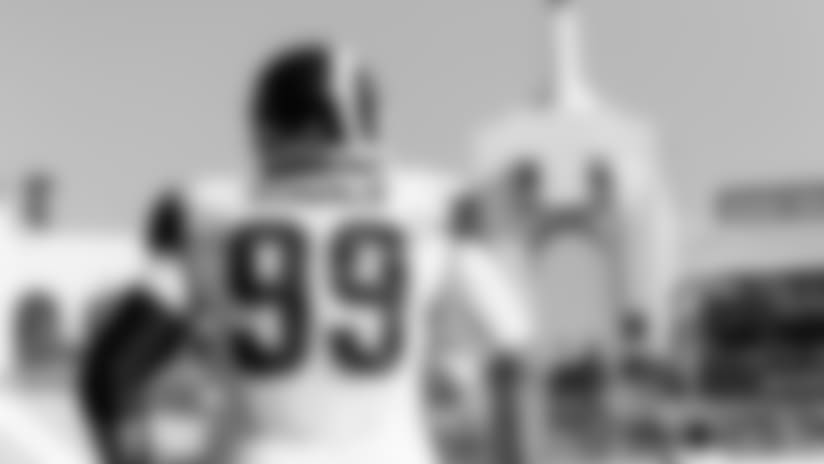 The Chargers and their second-year head coach will enter the Rams house on Sunday to face one of the best defenses in the league. The Rams defense has not given up a point in six-straight quarters.
"Well, I think their defensive line — they're very good, maybe one of the better defensive lines in the National Football League with [DT Aaron] Donald, [DT Ndamukong] Suh, [DL Michael Brockers] 'Brock'," Lynn said.
"Then, in the secondary, you've got two of the top corners in the league in man coverage and in the back end at safeties — those guys are quality players as well. I think they're stacked in every position on every level."
Lynn's offensive line will feature second-year offensive tackle Sam Tevi in-place of the veteran tackle — and former Ram — Joe Barksdale, who was injured in Week 1. Tevi will make the third start of his NFL career against the Rams on Sunday.
"He's a young tackle and he's got a lot to learn," Lynn said of Tevi. "He's going to grow over these next few games because of the starts and this valuable game experience that he's getting. He's just going to get better and better each week."
Lynn will call on Tevi to help protect quarterback Philip Rivers and lead running back Melvin Gordon III into the Rams' defense.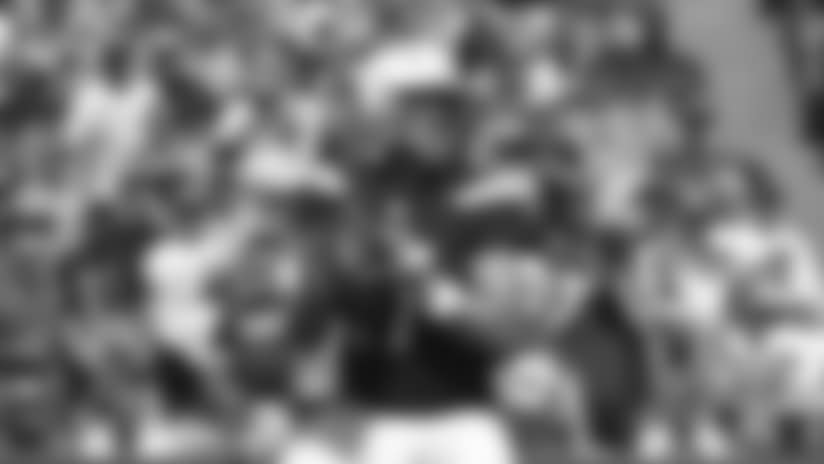 Lynn's path to the Chargers has been one of a journeyman focused on the run game. Lynn has coached running backs in Jacksonville, Dallas, Cleveland, New York (Jets), and in Buffalo before joining the Chargers. In Buffalo, Lynn was promoted to offensive coordinator and then interim head coach at the end of the 2016 season.
In 2017, Lynn's Chargers finished second in AFC West at 9-7. This season, Lynn and coordinator Ken Whisenhunt's offense is riding the arm of Rivers, who has completed 73 percent of his passes for 680 yards and six touchdowns through two weeks — setting up what could be a fine afternoon of football in L.A.
Lynn is aware of the challenge awaiting his team just 12 miles up Interstate 110 — telling his Bolts on Wednesday that games like Sunday's are what it's all about.
"Like I told my team this morning, we're about to play some really good football and it's going to be a heck of a challenge for them, but that's why you play the game," Lynn said. "That is why you play it because you like these challenges and it's fun and exciting."
Finally, when asked about Sunday's game being tabbed as a 'Fight for L.A.', Lynn expressed he doesn't see the matchup in that way.
"In football, it's just they're next on the schedule and they're in our way and we're in their way and we'll decide on the football field."