The Saints beat the Rams 45-35 Week 9 in New Orleans, weathering a 21-point, mostly second-half comeback from quarterback Jared Goff's offense.
With the rematch just days away and a shot to lead his Saints to the Super Bowl for a second time, head coach Sean Payton emphasized early in the week that this isn't the same Rams team he faced at midseason.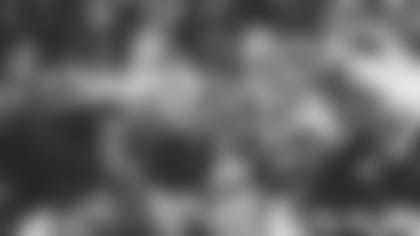 In late-season and now postseason form, the Rams roll out running back C.J. Anderson with running back Todd Gurley on offense and 11-year veteran cornerback Aqib Talib anchoring the secondary.
After holding Gurley to just 68 yards on the ground and prized receiver Michael Thomas exploding for a career high 211 yards receiving against the Rams, Payton said the pair of additions in L.A. are meaningful.
"Well I think it's significant," Payton said of Talib rejoining the L.A. secondary. "I think there's a leadership element — a guy with a ton playoff experience, he's been in the postseason, he's an extremely, extremely smart player, and you see that on tape."
Talib watched from the Mercedes-Benz Superdome sideline, on injured reserve nursing his left ankle, as quarterback Drew Brees threw four touchdowns in a 346-yard performance in the first go around. Talib offers nine games of playoff experience, including a 2015 run to a Super Bowl 50 victory in Denver.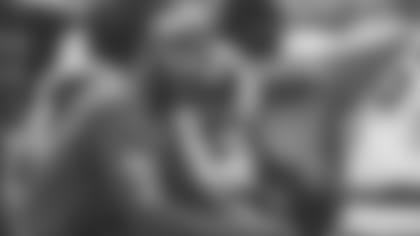 In addition to his big-game experience — Talib's had a noteworthy effect on the field for L.A. In eight games with Talib, the Rams have allowed 205 yards passing per game. In nine games without him, the defense surrendered 266 yards per game.
"He's got real good ball skills as well, he's got size, he can play press, he can play off in their zone coverages," Payton said. "I think anytime you have a starter back in your lineup, that's a good thing."
And as for head coach Sean McVay's newest weapon(s) on offense...
"What they did last week to a real good run front was unbelievable," Payton said. "Both [Anderson] and Todd looked fantastic in their game. I think that when they signed a player like that, you're hoping a guy can come in and understand what you're doing."
If Anderson's done anything as a Ram, he's proven he can run the football across the line of scrimmage straight into the heart of a defense. In three games with Los Angeles, Anderson's averaged 140 yards rushing per game with four touchdowns.
"I think the fit has been real good for them," the head coach said, who speaks from experience working with two diverse backs. "[Anderson's] someone that has a good feel for that wide zone scheme and if he gets into your second part of your defense, he's a lot to handle."