Following each practice, Quotes and Notes will bring you what was said, who said it, and what it means for your Los Angeles Rams.
"This poor guy… I couldn't be more impressed with the toughness, how resilient he's been fighting through so many different things with this knee." -HC SEAN McVAY
McVay opened his Monday press conference with some unfortunate news concerning outside linebacker Dominique Easley.
Easley re-injured his left knee in Week 3 against the Chargers, had surgery on Monday morning, and is expected to be moved to the injured reserve list, per McVay.
Easley missed the entire 2017 season after suffering the second ACL tear of his NFL career a little over one year ago in training camp.
Easley returned from last year's injury in Week 1 and totalled four tackles in three starts this season.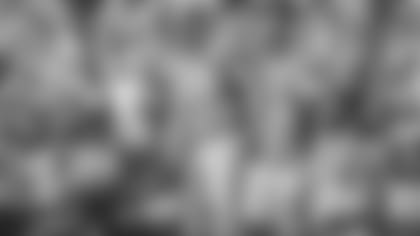 "He's a strong voice in the room, a guy that I respect — has a lot of experience — which I enjoyed having, so he's going to be missed from that perspective." -DT NDAMUKONG SUH
Defensive tackle Ndamukong Suh said that Easley's personality and character make it especially tough to lose him to injury.
Suh, who sacked Cousins from the edge on Thursday night, expressed that he is happy to play any position necessary in the pass-rush, and said that his opponents "might notice him out there a little bit more" as he works from the edge.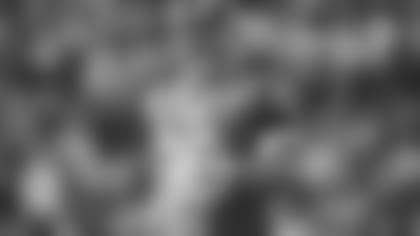 "[I] feel like I'm getting a little bit better each game, I'm feeling a lot more confident in myself and what I'm able to do, so I'm just hoping to build on that." -OLB MATT LONGACRE
Outside linebacker Matt Longacre was asked about the Rams' pass-rush rotation facing Easley's upcoming absence.
Longacre gave his best to Easley, and then said he expects to learn more about how his defense will prepare for the Seahawks without Easley later this week.
Longacre had back surgery after being placed on injured reserve to end 2017 and suffered a bicep injury in training camp, which held him out of some preseason action. Longacre has seen little action in 2018, but has proven productive in the Rams' defense, with 5.5 sacks and a forced fumble a season ago.
"Really the whole experience, my teammates coming to me and celebrating — that's a dream come true." -DE JOHN FRANKLIN-MYERS
Rookie defensive end John Franklin-Myers broke down his first career sack and the celebration that followed for reporters on Monday afternoon.
On the Vikings' final drive, Franklin-Myers sprinted around the edge and srtip-sacked quarterback Kirk Cousins — returning the ball to the Rams offense and ending the game.
The rookie also said he would do whatever is asked of him, when questioned about any changes he anticipates to his workload with Easley expected to miss significant time.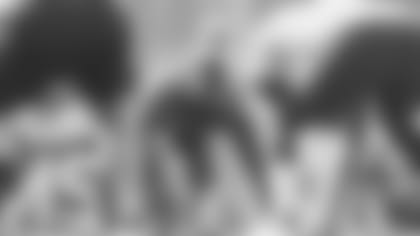 "There's a possibility that Greg [Zuerlein] could be ready to go." -HC SEAN McVAY
On Friday, McVay said that his staff was still evaluating its situation at kicker, following Sam Ficken's second missed field goal in two games.
Ficken's kicking duties may end sooner than anticipated, as McVay said on Monday that starting kicker Greg Zuerlein may return this week against Seattle.
Zuerlein injured his groin during pregame before the Rams' Week 2 matchup against the Cardinals.
"That is a very, very difficult place to play." -HC SEAN McVAY
McVay, who is 1-1 against the Seahawks while leading the Rams, gave his initial thoughts on Sunday's game in Seattle.
Last season, L.A. dominated the Seahawks on the road, winning 42-7 at CenturyLink Field. Defensive tackle Aaron Donald sacked quarterback Russell Wilson three times and forced a fumble in the win.
On Monday, McVay said his team needs a great week of preparation to be successful in Seattle's notoriously tough environment.