Following each practice, Quotes and Notes will bring you what was said, who said it, and what it means for your Los Angeles Rams.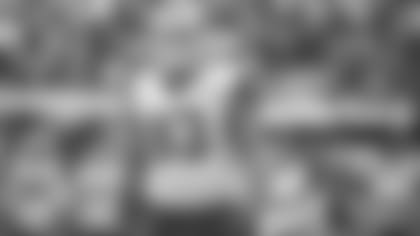 "I don't see anything wrong with their offense for sure, they look strong in that area and the quarterback has filled in really well for them." -DC WADE PHILLIPS
• Defensive coordinator Wade Phillips spoke about the 49ers offense on Thursday, and opened saying despite a poor record, San Francisco's offense has been better than expected.
• Phillips pointed to the 49ers Monday night loss in Green Bay, in which quarterback C.J. Beathard and his offense put up 400 yards and 30 points against the Packers.
• The 49ers roll out the league's third-best rushing attack, behind running back Matt Breida, who averages 6.8 yards per carry.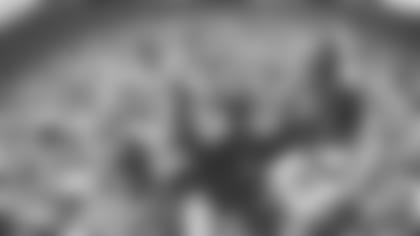 "He's a nice piece for their offense — versatile — he can catch out of the backfield, he can block, he can catch screens." -CB NICKELL ROBEY-COLEMAN
• Cornerback Nickell Robey-Coleman echoed his coordinator on Thursday afternoon, saying the 49ers record doesn't reflect how good Shanahan's dynamic offense can be. Robey-Coleman specifically mentioned 49ers fullback, Kyle Juszczyk, and the versatility he brings to their offense.
• Juszczyk has caught 17 passes for 227 yards and one touchdown this season. He also has one rushing touchdown.
"I think it's just a matter of us focusing on the job that we had to get done. We did our jobs individually — which eventually comes to playing good team football." -DT NDAMUKONG SUH
• Defensive tackle Ndamukong Suh said that his unit was successful in stopping the run last week against Denver thanks to strong individual performances.
• After allowing 190 rushing yards in Seattle, Suh called his team's run defense "terrible", and said individuals needed to play disciplined, and stick to their assignments. The Rams only allowed 60 yards on the ground against the Broncos, and will face the league's No. 3 rushing team in the 49ers on Sunday.
• As for the 49ers, Suh said he is preparing for their reliance on the run, even facing 2nd & 3rd-and-longs.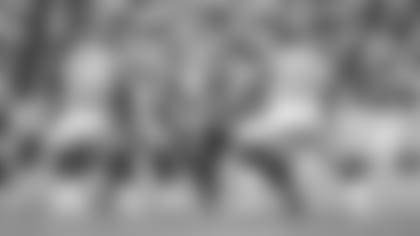 "We're going to limit their strengths in what they do and what they do well." -DC WADE PHILLIPS
• Phillips also addressed his personnel options at cornerback since Aqib Talib was moved to IR. The Rams started veteran corner Sam Shields in the first game without Talib, but then moved on to fourth-year cornerback Troy Hill as the starter for Weeks 5 & 6.
• Phillips detailed his most recent strategy of playing Hill on early downs, and Shields on third downs — catering to each player's strengths.
• Yesterday, Hill told the media that he believes he has done well at stopping the run and short pass game. Hill has one pass defensed and 13 tackles in 2018.
"They teach their team to execute well — I think that's key to both of those guys." -DC WADE PHILLIPS
• Phillips was asked on Thursday on what similarities he sees between head coach Sean McVay and his former boss in Washington, 49ers head coach Kyle Shanahan.
• Phillips said both coaches do a great job of teaching their guys, and specifically mentioned Shanahan's work this season integrating Beathard and Breida into their contributing roles.
"I think he is playing outstanding — I don't know that any linebacker is playing as well as he is in both areas." -DC WADE PHILLIPS
• Phillips spoke highly of his signal-caller, linebacker Cory Littleton on Thursday, calling him one of the league's best in playing against both the pass and the run.
• Littleton has 48 tackles, eight passes defensed, and one interception in 2018. He's also blocked two punts on special teams.