Following each practice, Quotes and Notes will bring you what was said, who said it, and what it means for your Los Angeles Rams.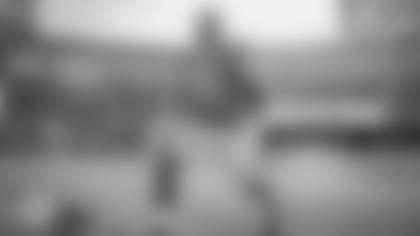 "It's not usual that you, No. 1, have those kind of caliber players — three of them — but they can pretty much play every position or give you matchups that you don't normally have." -DC WADE PHILLIPS
Defensive coordinator Wade Phillips called his defensive line unique when asked how it compares to the great defenses he's coached in his career.
Phillips spoke specifically about how each of his defensive linemen present options as to how they can pressure the quarterback from various positions.
The Rams' pass rushers lead the league in quarterback pressures in 2018, with a 41.4 percent pressure rate.
"He's fantastic. He's obviously an elite quarterback that can win a game — he can beat you himself — and not many quarterbacks can do that." -DC WADE PHILLIPS
If the Rams pass rushers plan to build on Week 4's fourth-quarter performance, they will have to get to the evasive veteran, quarterback Russell Wilson.
Wilson has thrown for 2,636 yards and 14 touchdowns in his 12 career games against the Rams. Additionally, Wilson's accumulated 350 yards on the ground, with two rushing touchdowns.
Wilson is 1-1 against the Rams in the "McVay era."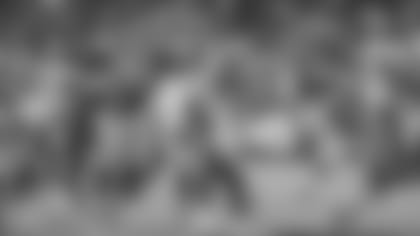 "He's [Seahawks QB Russell Wilson] going to make you work for it — definitely an athletic quarterback that can do a lot different things." -DT AARON DONALD
On Thursday, defensive tackle Aaron Donald was asked about facing Wilson once again in Week 5.
Donald has sacked Wilson seven times in eight career games against the Seahawks. Three of those sacks came in last season's Week 15 matchup in Seattle.
Donald credited his team's game plan for past success getting to Wilson, but then said 2018 is a new year and his defense must continue to find ways to bring him down.
"A guy like him, when he keeps the play alive and runs around, he's looking to throw, he's not really looking to run." -S JOHN JOHNSON
Second-year safety John Johnson spoke about Wilson's ability to create plays on the move and "throw receivers open" after Thursday's practice.
Johnson recorded his first career interception against Wilson in his first career start a year ago. Johnson said his main duty when Wilson scrambles is to get back and prevent any off-schedule play from becoming a score.
Wilson has thrown eight interceptions against the Rams in his career.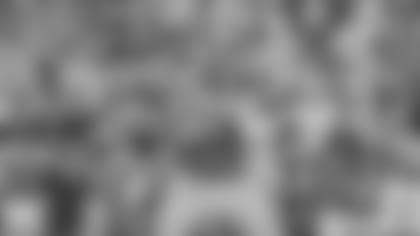 "You want your leader to be accountable, to have a certain standard for the way that he expects to play and to lead our team." -HC SEAN McVAY
As for the Rams' signal-caller, head coach Sean McVay called quarterback Jared Goff "fearless" on Thursday afternoon. McVay's compliment came a day after Goff spoke about regretting his two interceptions of the season, which both happened in or near the red zone.
McVay also said that Goff is doing all he can to prevent repeating mistakes.
Goff threw no interceptions in his career-best performance a week later against the Vikings.