Following each practice, Quotes and Notes will bring you what was said, who said it, and what it means for your Los Angeles Rams.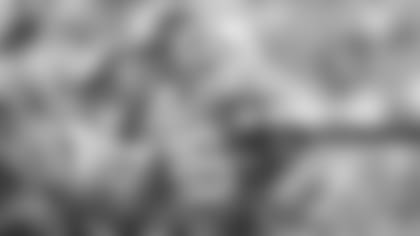 "It was good to get Pharoh back out there, he did a nice job." -HC SEAN McVAY
Earlier this week, head coach Sean McVay said his team was "very healthy" heading into Week 11 against the Chiefs — including receiver/return man Pharoh Cooper who was designated to return from the injured reserve list this week.
McVay said on Saturday that if Cooper is activated for Monday's game, he expects return man JoJo Natson to continue to return punts, while Cooper would likely take over kick return duties from safety Blake Countess.
Cooper earned All-Pro honors as a return man in 2017. His average kick return went for 27.4 yards, and his longest return of the year went 103 yards for a touchdown.
"It'll be somewhat similar, but guys will have a chance to go back and get at home and then we will re-gather as a team on Sunday afternoon." -HC SEAN McVAY
L.A.'s destination practice week will come to an end on Saturday evening.
McVay said today his team will leave Colorado following practice at the United States Air Force Academy and resume meetings as normal Sunday afternoon at its practice facility in Thousand Oaks.
Several players said this week that the trip to Colorado has been an opportunity to eliminate distractions and spend time with teammates ahead of Monday's game.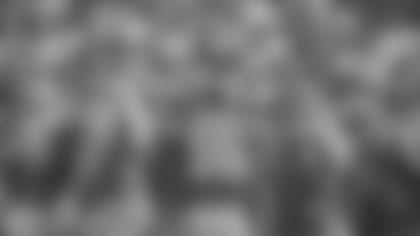 "It was a double-edged sword. It's great to be able to play at home and get that home field advantage, but we also wanted to see our fans out there in Mexico City." -G RODGER SAFFOLD
Veteran offensive lineman Rodger Saffold chimed in on Monday's game being relocated from Mexico City to Los Angeles due to poor field conditions at Estadio Azteca in the capital city.
Saffold sympathised with fans who have been forced to deal with changing travel plans and dampened spirits following the move intended to promote player safety.
The game will now be played about 285-feet above sea level, compared to the anticipated 7,000 in Mexico City.
"Those are dumb penalties and yards that we need to have and keep to ourselves." -OLB DANTE FOWLER
Outside linebacker Dante Fowler spoke about any adjustments going forward following his team's multitude of unsportsmanlike conduct and unnecessary roughness penalties in uncharacteristically chippy play in Week 10.
The Rams had 10 penalties in the game, which cost them 102 yards.
Fowler was flagged for an unsportsmanlike conduct penalty of his own against Seattle, rewarding the Seahawks offense with a new set of downs for griping at the referee following a play on 3rd-and-11. On Saturday, Fowler said McVay sent a message to his team and then took responsibility for his own flag on the 3rd-and-long, calling it "bad football."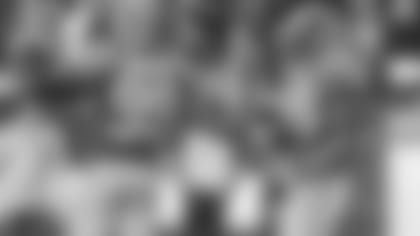 "When we go out there and execute and play ball and play fast with the guys that we got, I think we match up pretty well with them." -OLB DANTE FOWLER
Fowler was asked on Saturday what it is like to be a defensive player in a game in-which each team's offense is expected to soar. Fowler replied confidently, saying he likes his new team's chances if all goes as planned.
Kansas City's 35.3 points per game is second in the league, while the Rams' 33.5 ranks third.
Fowler also opened up about what it's like to play for legendary defensive coordinator Wade Phillips on Saturday. The outside linebacker recalled watching two of Phillips' former players to learn his position, naming both former Cowboys linebacker DeMarcus Ware and Broncos linebacker Von Miller.