Following each practice, Quotes and Notes will bring you what was said, who said it, and what it means for your Los Angeles Rams.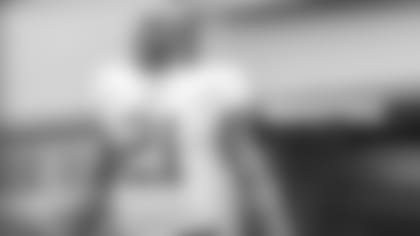 "[I]f we continue to just worry about what we can control right now, and that's having a great performance against a tough team in Detroit. If we do that, then that gives us a chance to win our division..."
Head coach Sean McVay said his Rams aren't looking past the Detroit Lions en route to a potential one seed and home field advantage in the NFC come playoff time.
With a win, McVay will clinch the NFC West, winning his second division title in two years as a head coach. McVay's Rams clinched Week 16 a season ago, in a back-and-forth game against the Titans.
"Yeah, he's going to go. As far as how many snaps, we don't know that quite yet."
-HC SEAN McVAY
Cornerback Aqib Talib was a full participant in Friday's practice and McVay said the defensive back will play in Detroit.
Talib returns to the field after missing eight games on injured reserve after suffering a left ankle injury Week 3 against the Chargers.
McVay said he expects Talib's return to provide "a big boost for his team."
"I do think any time that you're talking about a player of Aqib's caliber with the communication, the command, the leadership that he brings – he brings people with him."
-HC SEAN McVAY
McVay expanded on what Talib's return means to his team — specifically the defense.
Earlier this week, Lions head coach Matt Patricia opened up about his time with Talib in New England and had similar things to say about the corner.
"He's a phenomenal player," Patricia said. "He's an unbelievable competitor. He's a guy that just raises the bar of everyone around him."
Patricia spent two seasons as Talib's defensive coordinator with the Patriots back in 2012 and 2013.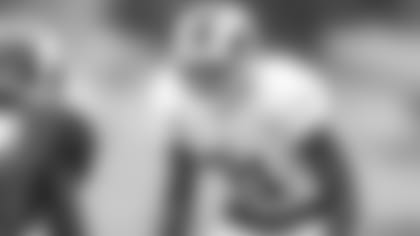 "If it was up to me, I would have played about two or three weeks ago."
Talib's quick response to reporters before taking off to Detroit perhaps exemplifies the 32-year-old defensive back's competitive spirit.
Talib said Friday's practice was as good as his ankle has felt yet.