Following each practice, Quotes and Notes will bring you what was said, who said it, and what it means for your Los Angeles Rams.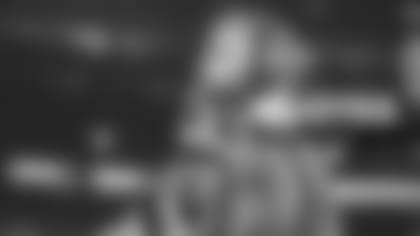 "The standards that Marcus has for himself, that we have for him, we expect him to play and make some of those plays. But the best part about him is the accountability that he took afterwards." -HC SEAN McVAY
Head coach Sean McVay backed up his star cornerback Marcus Peters in his Monday press conference.
McVay pointed to the nature of Peters' position, matching up against some of the league's best receivers each week when considering Peters' self-admitted recent struggles. Peters spent most of the afternoon matched up against wide receiver Michael Thomas. Thomas finished with a single-game franchise record 211 yards receiving.
The head coach said Peters and the entire defense could have played with better fundamentals and technique in New Orleans.
"There's a lot of credit that needs to go to the Saints because they are a top offense in the league for a reason." -HC SEAN McVAY
While McVay said his his team could have done a better job containing quarterback Drew Brees and the Saints, he also gave credit to head coach Sean Payton and the Saints for a job well done.
The Saints' 45 points is the most scored against the Rams all season, and by a large margin — the Rams gave up 31 points in Weeks 4 and 5.
The Saints totalled 487 yards of total offense, which is the second-most this season for Brees and company. Brees completed 69 percent of his passes, for 346 yards and four touchdowns without an interception. Second-year back Alvin Kamara added 82 yards rushing with two touchdowns.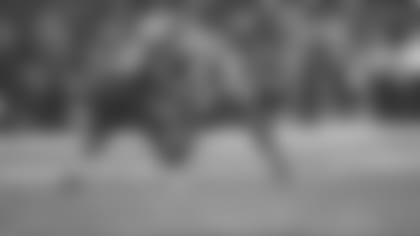 "I think really, we talk about the ability to respond and — 'Don't let the Saints beat us twice,' we've got a great opponent that we are playing against in the Seattle Seahawks." -HC SEAN McVAY
The Rams are yet to lose back-to-back games under McVay. The last time L.A. lost in consecutive weeks was in Weeks 16 and 17 of the 2016 season.
McVay said "it's about moving forward in the right way," following Sunday's first defeat of the season, and added that his players have done well facing adversity, by continuing on to the next opponent with a consistent approach, win or lose.
The Rams will move on to Seattle in Week 10. McVay and his Rams beat the Seahawks 33-31 on the road in Week 5, in a close one that featured three touchdowns by running back Todd Gurley.
"He's done some things that we felt like were positive, were encouraging and made us want to make that decision to get him up to the active roster." -HC SEAN McVAY
On Monday afternoon, the Rams announced that rookie outside linebacker Ogbonnia Okoronkwo has been moved to the team's active roster.
Okoronkwo started his NFL career as a member of L.A.'s physically unable to perform list and was forced to miss the first six weeks of the season.
The Oklahoma product was eligible to return to practice after Week 6, and according to McVay, has earned his spot on the active roster.
McVay added that it is yet to be determined if Okoronkwo will play come gameday.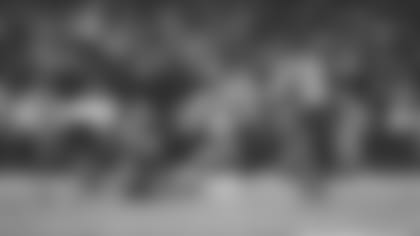 "If you go to New Orleans, with the way that they are playing, on the road, we wanted to make sure that we were doing things — whether it's stealing a possession, being aggressive if the looks present themselves — to try to go win a football game an attack." -HC SEAN McVAY
McVay was once again asked about his decision to try a fake field goal run with punter Johnny Hekker early in the second quarter of Sunday's game.
McVay once again said he does not regret his decision to call the trick play, and expressed confidence in Hekker, saying that more times than not, the punter will make that play, and Hekker being called short of the first-down marker doesn't change that confidence.
Hekker successfully executed a fake punt pass for a first down in Week 8 against the Packers.