Following each practice, Quotes and Notes will bring you what was said, who said it, and what it means for your Los Angeles Rams.
"I've been yearning to hit somebody for real." -DT DOMINIQUE EASLEY
Defensive tackle Dominique Easley practiced on Monday for the first time since his season-ending ACL tear in training camp a year ago.
When asked whether he is apprehensive returning to the game, Easley expressed he was ready for physical play.
However, Easley said that at times it was difficult to be smart in rehabbing his injured knee because he wanted to push forward. He described returning from injury as a day-by-day process.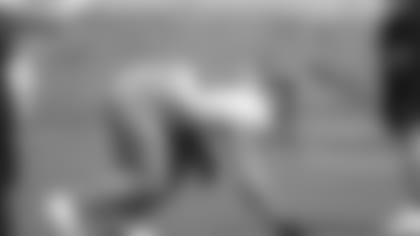 "A lot of people don't see the inside, as far as how hard he's worked to get back to this point." -HEAD COACH SEAN McVAY
McVay talked about how excited he is to see defensive tackle Dominique Easley get comfortable playing football again.
McVay said that although starters will see action in preseason Week 3 against the Texans on Saturday, Easley will not and is more likely to play in preseason Week 4 in New Orleans.
"That was the hardest part — just to not be a part of it. But, obviously, I was happy for the success that we had." -DT DOMINIQUE EASLEY
Easley said the hardest part of his injured time-off was watching his team's incredible turnaround in 2017.
Easley was primed to be a major contributor prior to his injury a season ago.
As for the 2018 season, Easley honestly replied, "No" when asked if he was in "game shape".
Easley will join the likes of Ndamukong Suh, Michael Brockers, and Aaron Donald on the Rams' defensive line in his return season.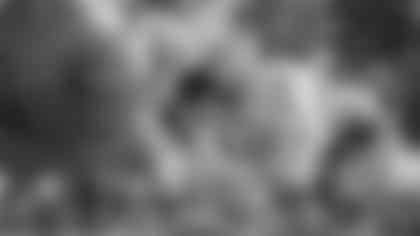 "Really happy for Rob, he's earned this. From Day 1 since we got here — especially with our staff — he is one of those things that's right about our organization. " -HEAD COACH SEAN McVAY
HC Sean McVay commented on the value of his newly extended offensive lineman Rob Havenstein following Monday's practice.
McVay called Havenstein "one of the more consistent right tackles in the league" and also commended the Wisconsin product's fundamentals and improvement working with offensive line coach and run game coordinator Aaron Kromer.
Havenstein signed a four-year extension with the Rams on Monday afternoon, ensuring he is an integral part of McVay's offense through 2022.
"As far as this week, we are going to approach it like a game. We're going to play guys." -HEAD COACH SEAN McVAY
McVay said that he plans to play many of his starters in Week 3 of the preseason — minus "the Whitworth's and Sullivan's of the world".
Despite linebacker Mark Barron taking the field in cleats today at Cal Lutheran, McVay said he also will not play this weekend.
Finally, McVay said that trust in his offensive line makes playing starting quarterback Jared Goff in a preseason game more comfortable.
The Rams have sat the majority of their starters in the preseason thus far.