Following each practice, Quotes and Notes will bring you what was said, who said it, and what it means for your Los Angeles Rams.
"He's [DT Aaron Donald] a tremendous player. Our club obviously did the right thing by getting him signed." -DC WADE PHILLIPS
Defensive coordinator Wade Phillips spoke to media for the first time since the leader of his defense, defensive tackle Aaron Donald, returned to the Rams.
Phillips said that Donald "can do just about anything" and seems to be in great shape.
The Rams extended Donald's contract one week ago, making Donald a Ram through 2024.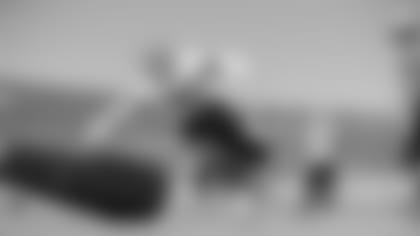 "We are playing very tough team, a really good quarterback, a good offensive team and a great offensive mind — so it will be a great challenge for us." -DC WADE PHILLIPS
Phillips commended the Raiders' offense and new head coach Jon Gruden on Friday.
The Rams might face a bit of a challenge preparing for Week 1, with no film to study of Gruden's newly assembled unit in Oakland. Gruden is returning to coaching in the NFL for the first time in 10 years. He spent that time as an on-camera personality and analyst for ESPN.
Phillips said he expects Gruden to roll out a complicated offense on Monday night, led by quarterback Derek Carr.
"I know they get a lot of money in some cases, but they play because they like football." -DC WADE PHILLIPS
Phillips seemed proud to announce on Friday that his team truly loves football — and some even like practicing.
Speaking of practice, Phillips also said that McVay's offensive talent has been pushing the defense to improve every day. The two units testing each other in practice has been a common theme since L.A.'s busy offseason. McVay and quarterback Jared Goff both mentioned multiple times in training camp that windows were tighter and pressure was more intense against Phillips' defense.
Finally, Phillips was correct in saying there are members of the Rams who make a lot of money. Donald and running back Todd Gurley both set records in signing their recent extensions.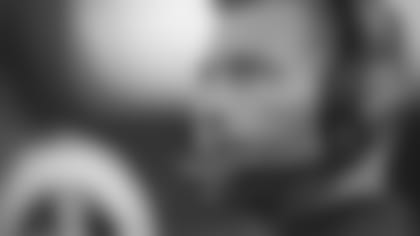 "In terms of going into that Indianapolis game and going into this Raiders game, our focus is solely on doing the best that we can and preparing to the best of our ability." -HC SEAN McVAY
Head coach Sean McVay responded plain and simply when asked how the season opener on Monday night feels compared to his first opener as a head coach a year ago against Indianapolis.
McVay's Rams won that Week 1 game decisively in the Coliseum, beating Indy 46-9.
McVay also made it a point to credit the rest of his staff and his players for their hard work and preparation to start the season.
"Just growing up, you always enjoyed watching Monday Night Football." -HC SEAN McVAY
McVay spoke about his team's primetime stage for Week 1 on Friday afternoon.
He spoke about memories of watching Monday night action with his dad and said looking back, "you feel so lucky to have been exposed to experiences like that".
With a victory on Monday night, McVay will move the Rams into the MNF win column for the first time since 2004.
"When you're around Wade, you can't help but be in a good mood." -HC SEAN McVAY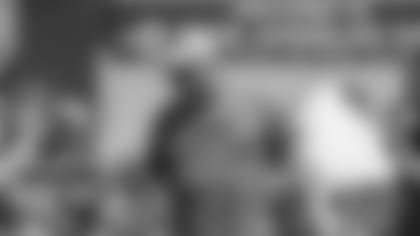 Defensive coordinator Wade Phillips seemed to be in an especially good mood during his Friday press conference. McVay then confirmed his co-worker's mood is contagious.
Phillips entered the media room at Cal Lutheran and spooked the entire room by banging on a table with a shout — and then exited the podium singing an old Houston Oilers tune.
McVay said that Phillips has an authentic passion for the game and is great because of his authentic approach.