LOS ANGELES – The Los Angeles Rams announced today their complete 2018 Training Camp schedule, which will feature 13 practices at the University of California, Irvine. Rookies report to UCI on Monday, July 23 and the remainder of the team will report to camp on Wednesday, July 25 (player arrival and availability information will be shared with the media at a later date).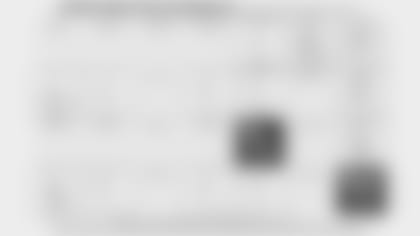 New to Rams training camp this year is an expanded fan activation area, which will open two hours prior to every practice. Gates to practice will open 90 minutes before and select players will sign autographs after all open practices.
All practices are open to the public, except for Friday, July 27, which will be a private practice and exclusive members-only rally for Rams Season Ticket Members and SSL Holders. Season Ticket Members and SSL Holders will be contacted directly regarding the private practice and rally. The team will host an "Opening Weekend Kickoff Festival" for fans on Saturday, July 28 and the day will include interactive games, giveaways and appearances from Rams Cheerleaders and team mascot, Rampage.
Giveaways will be available to fans on select weekend practices and tickets will be required in order to receive a giveaway (while supplies last). Fans must sign up in advance on the Rams website to redeem a FREE ticket for the respective giveaways.
Additional training camp information plus details on the themed practices, giveaways and the booster club tailgate, is available at www.therams.com/trainingcamp. Weather and field conditions are evaluated daily, so all dates and times provided are subject to change, including autograph sessions.
Fan Parking Information and Prohibited Items
Parking will be available to fans in the Mesa Parking Structure (next to the Bren Events Center). Fans are encouraged to purchase parking passes in advance at a discounted rate of $10 per car online at www.therams.com/trainingcamp. Parking purchased in-person on the day of practice will cost $15 per car. Fans cannot bring alcohol, food (exceptions for special dietary needs), pets (service animals are permitted), video cameras or weapons. Please be aware that UCI is also a smoke and tobacco free community.
Media Policy for Training Camp
Media may watch practice in its entirety. Local television cameras will have the opportunity to film the stretching and individual periods (approximately the first 20 minutes). Still photographers may shoot the entire practice. Head Coach Sean McVay will speak to the media on the field following each practice, and players will be available by request on the field following practice after they have fulfilled all of their responsibilities (i.e. lifting, meetings, etc.).
Media may not, at any point or in any medium, report details on personnel groups, formations, specific plays, or any information that would compromise the team's strategic efforts. The Rams have a zero tolerance policy regarding the dissemination of strategic information gathered from practice.
Media Credentials and Parking
Media interested in covering Rams Training Camp must apply and be approved for credentials by the Rams Communications Department. The Rams will begin accepting credential applications for training camp beginning on Monday, July 16.
All applications must be submitted through the Rams credential website, www.therams.com/credentials, by the media outlet's assigning sports director, editor, or producer at least 24 hours in advance of the practice(s) you wish to cover. No exceptions will be made. Only credential requests from accredited working media on specific assignment for a recognized news organization or sports publication will be honored. Credentials will not be issued to independent websites or freelance writers or photographers unless requested by a recognized news organization or sports publication. Demand for credentials is high, and as such, each media outlet requesting access will be considered on a case-by-case basis and is subject to the discretion of the Los Angeles Rams Communications Department.