Each week, I interview a different Rams player to find out about their lives on the field as well as off it. This week, cornerback Troy Hill gives us his favorite defensive touchdown this season, who is the best dressed Ram, and why he's such a sweet guy.
1: Contribute to the greater good
Sarina: As a DB who scores points, how does it feel to get the success you are having this season?
Troy: It feels great to be honest and being able to help the team and contribute to wins. That's always a positive.
2: Save the best for last
Sarina: What is your favorite touchdown you've scored this season, out of the three?
Troy: The last one because it seemed like the most important one.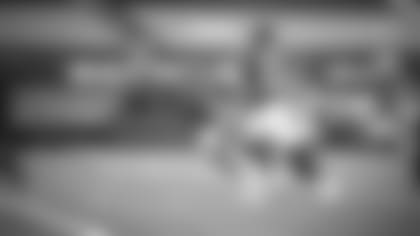 Sarina: You're playing on the best defense in the league. From your perspective, what's working for you guys?
Troy: Everything. Everything. Just the connection that we got and just understanding what was going on from every individual on the team.
Sarina: You're a super stylish man. How would you describe your style and where it comes from?
Troy: My style is impeccable and unique. And it comes from my head, the creativity in my head.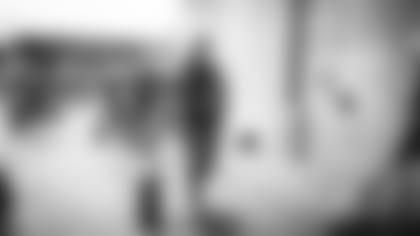 Sarina: Who do you think is the most stylish teammate you have?
Troy: Besides me? Brock. [Michael] Brockers be drippy!
Sarina: What's your favorite place to go shopping at?
Troy: The Internet (laughs) or Feature right here in Calabasas.
Sarina: How's your daughter? What's she up to these days that you're really proud of?
Troy: She's good. She's three going on 13 it seems like. I'm proud of her because she's growing fast and understanding things that I can't even think of teaching.
Sarina: What was your first job outside of football?
Troy: I actually used to work with my dad. We used to tow cars. It was in-the-hood type of job.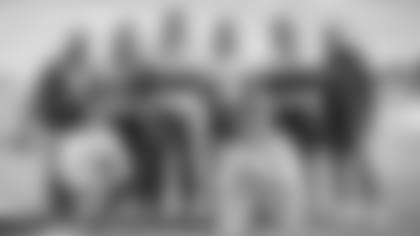 Sarina: What's your favorite food? Are you sweet or savory?
Troy: Sweet. Give me any type of sweets, cookies, brownies, anything.
Sarina: How handy are you when it comes to fixing things?
Troy: I'm a handyman. I do it all.