For the second straight week, the Los Angeles Rams found themselves in an offensive shootout.
The Rams defense — much like last week against Vikings quarterback Kirk Cousins — struggled for three quarters to slow down the Seahawks offense, led by Seattle's running back duo in Chris Carson and Mike Davis. The backs rushed for a combined 184 yards and one touchdown, averaging 5.9 yards per carry. Veteran quarterback Russell Wilson added 198 passing yards on the day, as well as three touchdowns through the first three quarters of the game.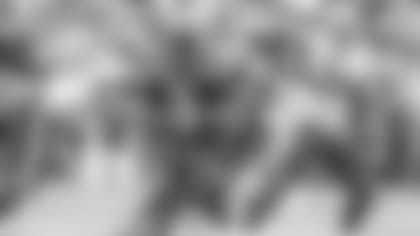 Seattle's offense went toe to toe with quarterback Jared Goff's offense, a week after his career night against the Vikings. Wilson and the Seahawks scored on three straight possessions leading up to the fourth quarter, until — again, much like last week — L.A.'s star-studded defense stepped up just in time. 
"You look at finding ways to win football games as a team. I thought the defense was at their best again when they had to be," McVay said after the win. "They got critical stops, offense got the field goal, and then [was] able to run out the clock right there." 
When kicker Cairo Santos missed the extra point attempt following running back Todd Gurley's third touchdown of the day, the Rams were down by one at the start of the fourth quarter, putting the ball back in Wilson's hands.
The defense's best was required. 
That's when defensive tackle Ndamukong Suh set the tone for what would be another fourth-quarter stand. 
On 3rd-and-10 from the Seahawks 31, Suh caught a shifty Wilson and brought him to the turf. Suh's sack was negated by an illegal contact penalty down field. What would have been a huge stop for the Rams was not, and Wilson lined up for a new set of downs. 
Just three plays later, the veteran pass rusher's best was required once again, and this time there were no flags. Suh wrestled past tight end Nick Vannett and running back Chris Carson, caught, and then slammed a scrambling Wilson to the ground, forcing the Seahawks to punt for the first time in four possessions.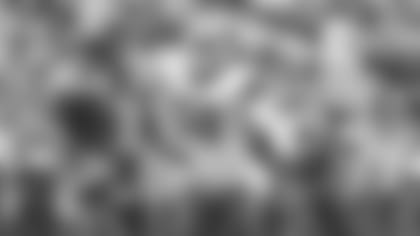 "It seems like that every week they step up when we need them," Goff said on Sunday. "I'm sure that they would have like to do some different things as far as as many points as they scored, but, again, it's a team game. When we needed a stop, they got the stop. When they needed us to score, we got the score. It's just the way that it's been going so far, we kind of feed off each other and today was no different."
No different at all. On Goff and the Rams' next possession, Santos redeemed himself. The Rams third kicker of 2018 drilled a 39-yard field goal to put his newest team ahead. 
On the Seahawks ensuing drive, Wilson advanced the unit into Rams territory down just two, with his veteran kicker Sebastian Janikowski kicking into the net on the sideline.
The Seahawks eventually sent out their other kicker to end the drive, punter Michael Dickson. Wilson's offense was moved out of Janikowski's range by a pair of penalties, and then sent off the field by a batted down pass and intense pressure by linebacker Cory Littleton.
"Oh man, you can put him [Littleton] anywhere," defensive tackle Michael Brockers said after the game. "He can cover running backs, cover tight ends, one on one, he can rush off the edge and inside off running backs — he can do anything."
Littleton's final efforts capped off his defense's second-straight fourth quarter stand when they needed it most.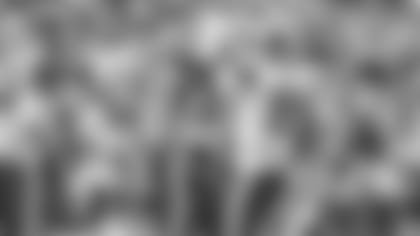 "It felt great because we got back to the basics, everybody trusted each other, played their gap, won their gap, and when it came to the perimeter runs, the secondary stepped up and closed it off," Brockers said of the fourth-quarter performance.
Before Week 4 & 5's defensive struggles, the Rams seemed unstoppable in all three phases — but especial on defense. The defense did not allow a single point for six-straight quarters in Weeks 1 & 2. Peters picked off Raiders quarterback Derek Carr in Oakland. Brockers, Suh, defensive tackle Aaron Donald shut out the Cardinals in the home opener. In Week 3, the Rams slowed down the cross-town Chargers' offense, led by running back Melvin Gordon and quarterback Philip Rivers.
"We just have to calm down," Brockers said. "As a defense, we have a lot of great talent on this team, so everybody wants to make a play, everybody wants to be seen and wants to be that guy. As this defense, we have to work together, we don't have to be the guy, everybody just has to do their job and do it well."
Following L.A.'s Week 5 gritty win in front of "The 12s," veteran left tackle Andrew Whitworth summed up what's special about his team.
"It's, 'We are going to have bad days, they're going to have bad days as a team — different groups, different guys are going to have bad days'... but the family aspect is when you can show your ability to get each other's backs, overcome and win."