The Rams improved to 4-0 in last Thursday night's matchup against the Vikings in the L.A. Memorial Coliseum. The Rams defeated the Vikings 38-31 in a dominant performance by quarterback Jared Goff. Los Angeles now looks ahead to its first divisional road test of the season against Seattle Seahawks in Week 5.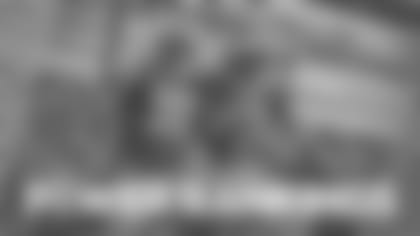 Every week,TheRams.com will be taking an aggregate look at where the team ranks in different outlets across the sports media landscape. Here are the power rankings for the Rams heading into Week 5:
"If the Rams didn't resemble a Super Bowl outfit (or at least the premier team in the league) to you on "Thursday Night Football," they never will. Sure, you can single out the mass quantity of yardage allowed to the Vikings (446). Two things. First, Kirk Cousins played out of his mind for part of that game. Second, Rams CB Marcus Peters was definitely not 100 percent, while his cohort Aqib Talib was sidelined (and will continue to be). I said last week on both the radio and "The Power Rankings Show" on NFL Network that Jared Goff might be the top intermediate thrower in the NFL. Not sure anyone can disagree now. #SBLIII"
Rookie snaps leader: DE John Franklin-Myers, 98 snaps out of 230 (42.6 percent). The fourth-round pick out of Stephen F. Austin is coming off his most productive game, with a strip sack in the Thursday night win over the Vikings. -- Sopan Shah
"The Greatest Show-Offs on Turf, Part II."
"The Los Angeles Rams made an emphatic statement Thursday night in a game that we viewed as a potential NFC Championship Game preview before the season. In cruising past the Minnesota Vikings at home, the Rams said to the rest of the NFL, 'We are the team to beat.'"
"A team that didn't really try in preseason has seen top-ranked offense's yards, points incrementally increase each week. This could get scary."
"The Greatest Show-Offs on Turf, Part II."
"Four weeks, four different teams atop the Power Poll. Can the Rams hang onto the spot longer than a week, unlike the Patriots, Jaguars and Chiefs?"
THIS WEEK'S OPPONENT'S RANKS — SEATTLE SEAHAWKS