On Sunday, the Rams improved to a perfect 8-0 to start the season for the first time since 1969. The Rams defeated the Packers 29-27, thanks to a strong performance by the special teams and running back Todd Gurley.
The Rams will now look to improve to 9-0 back on the road against future Hall of Fame quarterback Drew Brees and the NFC South-leading New Orleans Saints.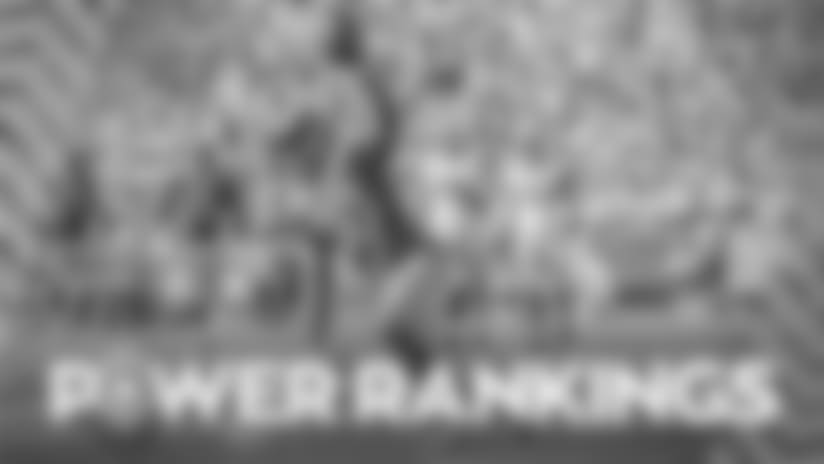 Every week, TheRams.com will be taking an aggregate look at where the team ranks in different outlets across the sports media landscape. Here are the power rankings for the Rams heading into Week 9:
"The sign of a great team, a Super Bowl team, is when it doesn't play anywhere near its peak performance ... and still wins. That was the Rams on Sunday. The defense got rolled early, putting Los Angeles behind the, er, 12-ball at 10-zip. As he always manages to do, Sean McVay deciphered the Rubik's Cube, leaning on Todd Gurley more on early downs to keep an uber-aggressive Packers defense honest. On that front, Gurley somehow piled up nearly 200 yards from scrimmage and a touchdown after a rough start. The focus on Gurley allowed Jared Goff to deliver perfect strikes on intermediate throws against single coverage, which is so difficult to stop (or even hope to stop)."
"The Rams are the lone undefeated team in the NFL, but they are convinced that there's plenty of room to improve. And they're correct, starting with the defense. The D has come through in the clutch on several occasions, notably in victories over the Chargers and Vikings. But it is the 13th-ranked defense in the league, and at times it has been susceptible against the run and more recently against the pass." -- Lindsey Thiry
"We almost had our first moment to second-guess Sean McVay. Late in the fourth quarter, the Rams trailed 27-26. They ran on second-and-20 and third-and-16, essentially settling for a field goal. Had Ty Montgomery just taken a knee on the ensuing kickoff, like he was reportedly told to do, Aaron Rodgers would have had two minutes to drive for a game-winning field goal. We've seen Rodgers pull that off many times before. But Montgomery fumbled and the Rams' give-up runs didn't matter. McVay isn't conservative often, so him going into a shell and opening the door wide open for Rodgers to steal a win was pretty shocking."
"This is as simple as it gets. An undefeated record deserves the top spot, even though the Rams had to squeak past the Packers to reach 8-0. Jared Goff's confidence seems to grow every week—which allowed the young quarterback to top Aaron Rodgers, who tried to pull another rabbit out of his hat late in the contest."
"Trick — shame for Todd Gurley owners thinking they'd be treated to a second TD when L.A.'s RB put LT record pursuit on hold for good of his team."
"Win the next three, and it will be time for the '72 Dolphins to start getting a little antsy."
"The Rams are the consensus best team in the NFL, but they are currently posted as underdogs in New Orleans next week. Should be a great test for both teams. We had no change in the top four this week, but there could be a shake-up next week."
THIS WEEK'S OPPONENT'S RANKS — NEW ORLEANS SAINTS