In Week 5, the Rams turned the ball over five times and could not capitalize on four of their last five trips to the red zone, falling to the Seahawks, 16-10. Los Angeles will now head on the road for trips to Jacksonville and London over the next two weeks. Below is a list of reps taken for each player in Sunday's game, broken down into offense, defense, and special teams.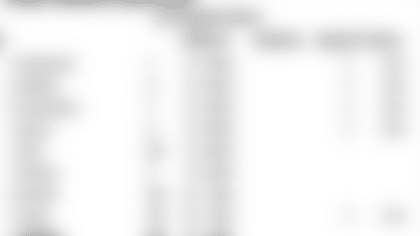 - The Rams saw an increase in the overall amount of time spent on offense in Week 5, with 74 total snaps. And though Los Angeles outgained Seattle 375 to 241, the team's five turnovers proved too much to overcome.
- Although center John Sullivan and right guard Jamon Brown had been limited by injuries leading up to Sunday's game, both played all 74 offensive snaps. Left tackle Andrew Whitworth, right tackle Rob Havenstein and quarterback Jared Goff were the only other offensive players to participate in every snap.
- Wide receiver Cooper Kupp saw his playing time increase in Week 5 as he played in 63,  or 85 percent, of the Rams' offensive snaps. In all, he caught three passes for 44 yards, behind tight end Tyler Higbee and wide receiver Robert Woods, who led the team in receiving yards and receptions, respectively. Kupp also took over for wide receiver Tavon Austin as the primary punt returner on two occasions after Austin muffed two punts.
- Wide receiver Sammy Watkins was targeted four times on Sunday and played just 59 of 74 snaps, an eight-percent decrease from Week 4. The Rams receiving corps has seen a lot of change in snap counts over the last five games, pointing to the Rams' focus on rotating their various playmakers into the game.
- Although running back Todd Gurley played roughly the same amount of snaps on Sunday afternoon as he did against the Cowboys, he did see his production decrease through Week 5. Against the Seahawks, Gurley recorded 14 carries for 43 yards and no touchdowns.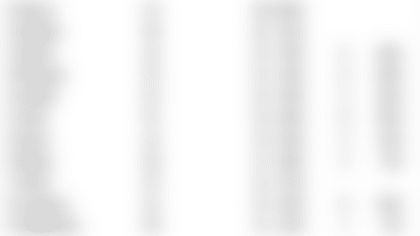 - Cody Davis and rookie John Johnson — who played 45 and 68 snaps, respectively — started the game in place of Lamarcus Joyner and Maurice Alexander. Joyner has been out for the past two weeks with a hamstring injury, while Alexander had started in the previous four games.
- Johnson was one of four players to participate in every defensive snap and made the most of his first NFL start — recording three tackles, one interception returned for 69 yards and two pass breakups. Davis also nabbed an interception off of a Seattle trick play.
- Defensive tackle Aaron Donald — who played 53 defensive snaps — had one of his best games this season, effectively containing quarterback Russell Wilson with three quarterback hits and five total tackles, including two for loss.
- Linebacker Mark Barron and cornerback Nickell Robey-Coleman led the team in tackles with 15 and six, respectively, with both participating in at least 60 percent of the Rams' time on defense.
- As a whole, the defensive unit saw increased numbers in sacks, pass deflections, quarterback hits, and tackles for loss, but took relatively the same number of snaps as last week. In Week 4 against the Cowboys, the Rams played 71 snaps, while in Week 5 they took 68.
SPECIAL TEAMS SNAP COUNTS —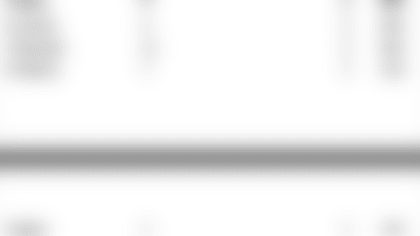 - Kicker Greg Zuerlein attempted two field goals on Sunday, but missed his first kick of the season in the fourth quarter — a 36 yard attempt to tie the game. Overall, in six snaps on special teams, Zuerlein nailed a 35-yard field goal and was 1-for-1 in extra point attempts.
- Punter Johnny Hekker, who played all six special teams snaps, punted three times, averaging 45.3 yards per punt with a long of 62 yards. Hekker currently has 450 career punts which is the most in franchise history.