The Rams and SoFi Stadium value the safety of our guests and seek to create a secure environment within the stadium each gameday. This season, entering SoFi Stadium will be safer and faster thanks to new security and ticket scanning equipment. Fans who attended the preseason game vs. the Houston Texans got to experience first-hand the new entry process and were happy with the speed and security.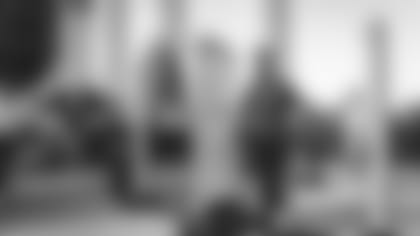 As fans approach stadium entries, they will be greeted by staff ensuring they are complying with the NFL and SoFi Stadium's Clear Bag policy and do not have any prohibited items. The Clear Bag Policy allows each guest one clear bag, not exceeding 12" x 6" x 12", a one-gallon plastic freezer bag or a small clutch bag (4"x6"). For the full policy, guests should visit www.nfl.com/allclear.
Guests will then be prompted to scan or tap their mobile tickets using one of the new hands-free pedestal scanners, which are located at all entries.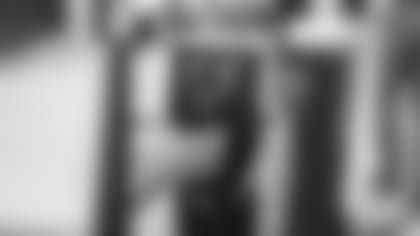 These ticket scanners, based on past studies, should increase throughput into the stadium. To further expedite entry, guests are encouraged to have their mobile tickets ready before reaching stadium entries, either saved to their mobile wallet, in the Rams or Ticketmaster mobile app or on mobile web.
Fans entering with mobile tickets saved to their mobile wallet will pull up the barcode-less ticket on their phone, then tap the back of their phone beneath the screen on the pedestal scanner. No barcode is needed if the ticket is in the mobile wallet as the entry will utilize NFC technology, which communicates a signal from your phone to the scanner. If the ticket is on mobile web or in a mobile app, the ticket should have a rotating barcode. To enter, pull up your ticket and hold the rotating barcode under the red light. All game attendees must have a valid mobile ticket on their phone, which will turn the pedestal light green after scanning. Screenshots will not be accepted.
Security screening will be more efficient this season allowing fans to quickly enter the stadium after scanning their tickets without sacrificing their safety.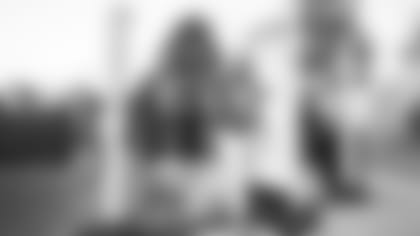 SoFi Stadium has contracted with Evolv Technology to use their weapons detection security screening tech at all events starting this season. This system uses sensor technology to spot potential danger from weapons or other prohibited devices. Fans are able to walk through without removing anything from their pockets or clear bags. This means no searching for every metal object in your pockets and continually forgetting an item. Additional security screening may be required in some instances, and fans are asked to comply with the request of stadium staff.