The Rams will play in London for the fourth time in 2019 and it'll be against the Cincinnati Bengals.
Since 2012, the Rams are 1-2 in London, and most recently beat the Cardinals 33-0 across the pond in 2017. As one of the league's teams without a permanent stadium, the Rams are scheduled to play an international contest for the fourth-straight season. The Rams' 2018 international game, originally to be played in Mexico City against the Chiefs, was moved to Los Angeles in Week 11 due to poor field conditions.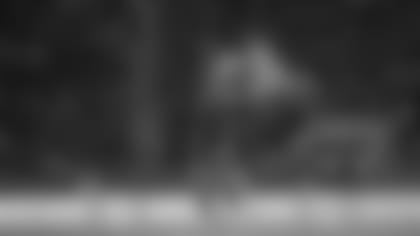 Here's the full slate of international games for 2019:
Kansas City Chiefs at Los Angeles Chargers in Mexico City
Carolina Panthers at Tampa Bay Buccaneers in London
Chicago Bears at Oakland Raiders in London
Cincinnati Bengals at Los Angeles Rams in London
Houston Texans at Jacksonville Jaguars in London
Dates and times will announced as part of the NFL's 2019 schedule release in the Spring.