Rams fans can expect a few changes to the Los Angeles Memorial Coliseum while attending any one of the defending NFC Champions' seven home games to be played in the historic venue in 2019.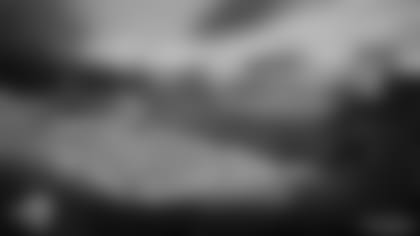 The 96-year-old stadium, which has played host to multiple Super Bowls, the Los Angeles Dodgers from 1958-1960, a World Series, three professional football teams, and is the only venue on earth to host two Summer Olympics, will feature a brand-new press box, suites, new stadium seats with cup holders, and improved concessions for the 2019 season.
The Coliseum's Scholarship Tower, which was under construction for the entirety of the 2018 season, will include suites, four-person loge boxes, club seats, the press box, and a Sky Deck.
In addition to these updates, the stadium will now have Wi-Fi connectivity, additional aisles, and more ADA seating.
The Rams will kick off their 2019 home campaign and final season in the Coliseum on Sept. 15 against the Saints. Construction at the Los Angeles Stadium and Entertainment District at Hollywood Park or 'LASED' is scheduled to be completed Summer of 2020.