Veteran left tackle Andrew Whitworth has been a leader for the Rams in supporting those affected by Wednesday's mass-shooting that took place at a bar not far from the team's practice facility in Thousand Oaks, Calif.
On Friday, Whitworth pledged to donate his entire game check from Week 10 to the Ventura County Community Foundation's Conejo Valley Victims Fund, to directly support the families of the 12 victims of the shooting.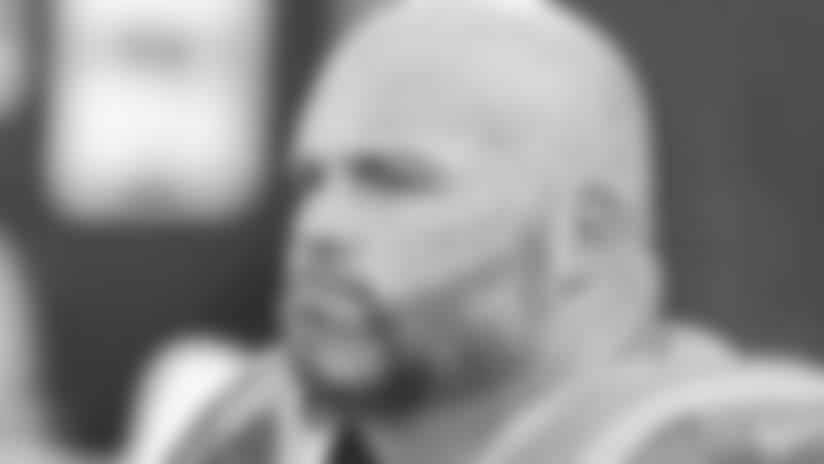 "Honestly, I texted my wife that day and just said, 'We've been blessed by this game and so many millions of things have been just amazing that I'm glad to be a part of,'" Whitworth said after downing the Seahawks 36-31 at the Coliseum. "The least thing I can do is say, 'I can give away the financial reward of playing this game this week, to try to put our arms around — our love and appreciation for what people are going through and what they are feeling.'"
"It doesn't stop there, there will be more to come," Whitworth assured. "These fires and everything else, there's more for us to do as people. I think it's important."
Head coach Sean McVay called Whitworth "incredible" when asked about the left tackle's gesture after the game.
"He's one of the most impressive people I've ever met in terms of, obviously, he's an extremely talented football player. But he possesses a natural empathy and a selflessness," McVay said. "There's certain people that have an awareness on how to handle things, and there's other people that — he's one of the people that I've been around where it just comes naturally."
"We have such a great leader in Whitworth, who's been kind of rallying everything — whether it's donating, whether it's helping out, whether it's being in the community and just being out there personally," wide receiver Brandin Cooks said. "I think we've got some plans. Unfortunately, we'll be taking off to Colorado Springs [to prepare to play the Chiefs at altitude in Mexico City], but we know we won't forget about it when we get back."
The L.A. Memorial Coliseum held a moment of silence before the Sunday's game, honoring both the victims of Wednesday's shooting and those affected by recent devastating fires in the area.