The undefeated Los Angeles Rams (5-0) will leave the West Coast for the first time all season in Week 6 to face the Broncos (2-3) in Denver.
For the second straight week, the Rams will be tasked with stopping the run. Much like the Seahawks, the Broncos have been moving the ball well on the ground, using two running backs. Rookie RBs Phillip Lindsay and Royce Freeman will be the Broncos best bet to put points on the board against the Rams defense.
Lindsay, an undrafted rookie, has accumulated 328 rushing yards and scored a touchdown this season. His fellow rookie back — a third-round pick — has added 250 yards and three touchdowns.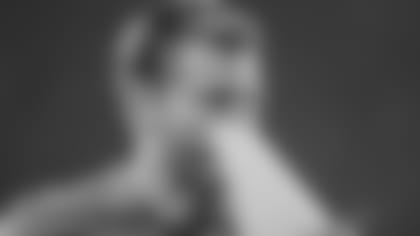 Last week against the Seahawks, the Rams allowed 190 rushing yards — the most all season. In his Monday press conference, McVay said that fortunately many of the Rams' mistakes in stopping the run were '"fixable."
"I think we need to address some different things and there's a reason why each one of those runs popped out," McVay said. "I thought there was also some great individual efforts by their running backs, [Seahawks RBs Mike] Davis and [Chris] Carson, both ran really hard. What we're encouraged about as you watch it as a staff are they're very fixable things."
Aside from stopping the run, L.A.'s defense has been focused on playing a complete game in Week 6.
"We have not started out fast, or in some cases we have, and then got 'laxed and let offenses to come back, which is something that we need to correct," DT Ndamukong Suh said on Thursday.
"We just got to play better in certain situations," DT Aaron Donald agreed. "We might be out of our gap here and there and get it and hurts you, so it's just little mistakes — things we need to fix — we just need to keep working."
In the last two games, the Rams have allowed 864 yards of total offense and seven touchdowns against the Vikings and Seahawks — which has been one of very few sore spots for the undefeated club after a dominant defensive performance through the first three games of the season.
L.A.'s defense has, however, played stout defense in the fourth quarter in 2018, allowing just six points all season in the final 15 minutes.
If the Rams do roll out an improved run defense — which currently ranks No. 18 in the NFL — it'll be up to former Rams QB Case Keenum and his veteran receiver duo of Demaryius Thomas and Emmanuel Sanders to keep up with L.A.'s high-scoring offense.
Keenum joined the Broncos in the offseason following his 2017 NFC Championship game run with the Minnesota Vikings. In his sixth NFL season, Keenum has struggled with turnovers. He's thrown seven interceptions, which is second-most in the NFL, and fumbled three times in five games — though Denver has recovered them all.
Last week against the Jets, Keenum was 35-of-51 for 377 yards and two touchdowns, with one pick.
"He's a really good quarterback and we played him last year," defensive coordinator Wade Phillips said this week. "They obviously paid him a lot of money because they thought he was too. Like I said, he went 377 last game, so he can throw the football. They've got really good receivers, so we've got to do what we do. We've got to play good pass defense and rush the passer well against a good quarterback. That's always the menu."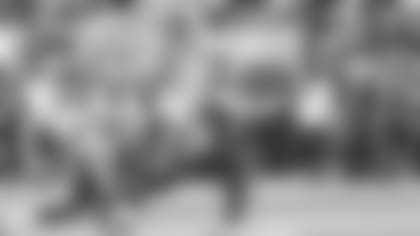 Second-year safety John Johnson said the defense is aware of Keenum's ability to extend plays, especially after the Vikings' 24-7 win against the Rams a year ago.
"We know what he can do. He kind of hurt us with his legs last year a few times converting, so definitely we can watch some tape from last year and see what his game has done from last year to this year," Johnson said.
Thomas and Sanders, who were both members of the 2010 draft class, lead the way for Broncos' receivers, combining for three touchdowns in 2018. Both Thomas and Sanders were members of the Super 50 Champion Broncos, along with Rams cornerback Aqib Talib.
Though Talib will not be joining the Rams in Week 6 against his former team due to an ankle injury suffered in Week 3, Denver will look across the field at some familiar faces on Sunday.
Rams defensive coordinator Wade Phillips led Talib and the Broncos' defense for two seasons, including Denver's Super Bowl 50 Championship season in 2015.
Phillips spoke about going against his former team this week.
"I'm still close with a lot of the players, obviously," Phillips said. "I have great feelings for them and the coaches. I got too much credit when I was there because [Broncos Defensive Coordinator] Joe Woods and [Broncos Linebackers Coach] Reggie Herring and [Broncos Defensive Line Coach] Bill Kollar – they're all there. They were the guys that met with the guys every day and got them to play the way we did. I was just riding on the train clanging the bell."
The Broncos offense will also be forced to attack All-Pro cornerback and former AFC West ball-hawk, Marcus Peters, who spent the first three years of his career in Kansas City. Peters has three career interceptions against the Broncos and returned one pick for a touchdown. He also had a forced fumble and fumble recovery returned for a touchdown in his most recent game against Denver.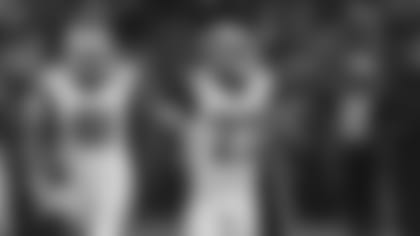 Facing AFC West opponents this season, Peters recorded a pick-six against the Raiders in Week 1, along with a handful of tackles, and then saw little action in Week 3 against the Chargers, when he was forced to leave the game early due to a calf injury.
The Broncos won't only prepare to showdown against familiar faces on Sunday, as head coach Vance Joseph is preparing to beat a defense that he is quite familiar with.
Joseph spent three seasons with the Texans under Phillips as Houston's secondary coach. In his Wednesday conference call, Joseph called his former boss his "Football Father" and praised Phillips' ability to cater to his players' individual abilities, which shows in the undefeated Rams' 3-4 defense led by pass rushing DTs Aaron Donald, Ndamukong Suh, and Michael Brockers.
Joseph talked about what makes the Rams defense unique.
"Most of the time in 3-4, you've got a nose [tackle] — a heavy nose who can't rush — and two heavy ends who can't rush. But, all three guys are really good pass rushers and they're really stout in the run game," Joseph explained.
As Joseph and the Broncos offense scheme to beat Phillips' Hollywood version of his legendary 3-4 defense, McVay and the L.A. offense is preparing for Denver's defense — which, thanks to Phillips' influence, may not be all that different.
"There's definitely some principles and some different things that coach Woods and Vance are doing that are similar to what Wade had done when he was in Denver and that we're doing here. But then there's also — you can just see that some of the things that coach Joseph has done in his past, with some of the influence of his background. So there's principles from both systems, but what you do see is a very sound system. With what they're doing, they do it well. They have great players that are doing it," McVay said.
If the Rams hope to improve to 6-0 for the first time since 2001, the league's current leader in passing yards, quarterback Jared Goff, and the league's top point scorer, running back Todd Gurley will have to outshine outside linebacker Von Miller and cornerback Chris Harris Jr.
In his eighth NFL season, Miller has 4.0 sacks, 20 tackles, two forced fumbles, and a fumble recovery through five games.
Goff was asked this week if it's important to keep tabs on a guy like Miller while he's on the field.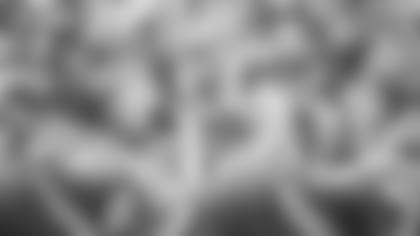 "Yes and no. I think on certain plays 'no' and some plays 'yes.' If it's a known-passing situation, knowing where a guy like that is that's had so much success in those situations is, is important," Goff explained. "But, I trust [RT] Rob [Havenstein] and [LT Andrew Whitworth] 'Whit' – whichever side he decides to play this week."
Rams fans, fantasy football GMs, and the Broncos defense alike, will likely have their eyes on the injury status of two of McVay's top offense weapons entering the weekend. Wide receivers Brandin Cooks and Cooper Kupp were concussed against the Seahawks, and went through concussion protocol this week.
Cooks and Kupp have been the Rams top receivers so far in 2018, combining for 890 receiving yards and six touchdowns.
McVay told the media on Thursday, that barring no setbacks, both Cooks and Kupp should be good to go come Sunday.
Finally, the expected forecast for Sunday's game looks nothing like what the Rams have been playing in this season. The weather outlook as of Friday morning calls a high that is below freezing, and a 60 percent chance of snow throughout the afternoon in Denver.
"You've got to adjust. There's a couple different things just menu-wise with your play selection that you want to be aware of, but it's just like anything else." McVay said about Sunday's possible conditions following a sunny and 75 degree practice.
"They've got to deal with those elements as well. Out here in Southern California, unless we want to go to an ice rink, I don't think we can really mimic and emulate that."