Brandin Cooks has made his mark as one of professional football's top wide receivers since he entered the league in 2014.
The 25-year-old has posted four-straight seasons of at least 1,000 yards receiving as a member of the three different teams and both asserted himself as a premier deep-ball option and demanded the attention of defenses as a member of the offense in New Orleans, New England, and now Los Angeles.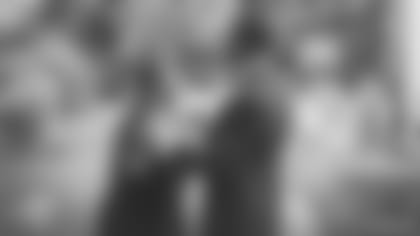 Taking a moment to look back at five years, 5,147 yards receiving, 34 touchdowns, and two Super Bowl runs as professional, Cooks told theRams.com's Behind the Grind cameras what keeps him going.
"I'm always telling people I think my work ethic comes from her and she has work ethic that's unmatched and that I'm still trying to chase and obtain," Cooks said. "And I don't think that I ever will, but I think that gives me that heart and that drive and that passion to keep going, just because I'm chasing something that's really far out there in a sense. I think that's what keeps me leveling up and keeps me going."