It's not really a secret — cornerback Marcus Peters has not been playing up to the standards he's set for himself and the level that he's accustomed to over the past few weeks.
Peters recognized as much this week when speaking with reporters at his locker following Wednesday's practice.
"No," Peters replied when asked if he's playing at that level. "But, I mean, it's football, baby. That's the beautiful thing about it. You're going to have these weeks like this to where it's gonna be a struggle to get in the flow of some [stuff]. They make some plays — they make some big plays. And, I mean, we've just got to make some plays the next week."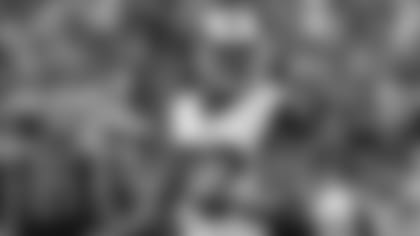 Could the calf injury Peters suffered against the Chargers a few weeks ago be part of the issue? It's possible. While Peters channeled No Doubt and said he's feeling "hella good" and at "100 percent," defensive coordinator Wade Phillips acknowledged this week that the cornerback has been playing "banged up."
Plus, Phillips said that in many ways he's still trying to get to know Peters — what he likes on the field and what he does best.
"I think this is more me than him. I think just getting comfortable with the things he really does well," Phillips said. "But, I think the key is with all the players on defense, you get a feel for how they play, put them in situations that they can be aggressive or they know they don't have to be aggressive, those kind of things. So, it's partly on me."
Nevertheless, Peters knows he needs to play better. That's where his "forget it" mentality comes into effect. And though he used stronger language to describe that, he said that he's had that "syndrome" for a long time.
"But it's part of the game. Yeah, so I learned that trait earlier in my career," Peters said. "And [stuff] like that don't bother me, you feel me? I go out there and just try to get some [stuff] done."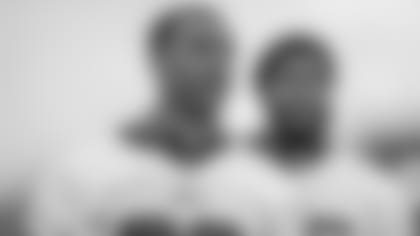 Both Phillips and head coach Sean McVay said this week that good cornerbacks are like good quarterbacks in that both have to quickly flush the inevitable bad plays that will happen in order to continue competing. And the coaches know Peters has that ability, and expect him to come through in big-time situations as the season continues.
"I think it's just working out how we want to play it and him fitting into the way we want it done," Phillips said. "But, he's like a great quarterback that can scramble — if you take the scrambling away from them they're not as good. The same thing with him, if you take what sees away from him — now you've got to limit it a little bit more and that's what we haven't done well enough with him. He's getting there and he's a great competitor. He's like any great corner, the next play he's going to play as good as he can play. He doesn't get his head down. He keeps fighting and that's what happens in the fourth quarter. If bad things happen for really good players, they keep playing."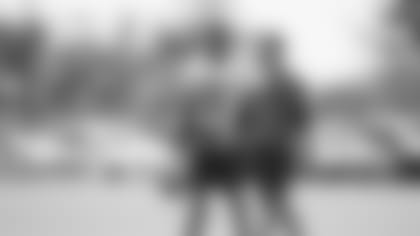 "You show me anybody that's been a great player in this league, I'll show you somebody that's responded from some form of adversity, been able to make plays after things that didn't always go their way. I think to him, to his credit, that's something that he's done in Kansas City. That's why he's made a lot of ball production, he's gotten his hands on the ball really throughout of his career," McVay said. "But also, the thing that says as much about anything is the ownership he displays. Being able to say, 'That's my bad. I'll get that fixed.' Taking that extreme ownership that we talk about, demonstrating that accountability and he's a fearless competitor.
"He's an extremely smart football player that then also has the talent to match up. You feel really good about him," McVay continued. "We have full confidence that a couple bad plays certainly don't define what a phenomenal football player we think he is and what a great year he's going to have moving forward."