Over the first four games of the season, head coach Sean McVay has dialed up 254 offensive plays. They've gained a league-leading 1,872 yards — good for 7.4 yards per attempt. Fifteen of those plays have gone for touchdowns — 11 by air, and four by ground. And the Rams are No. 2 in yards passing even though they rank No. 19 in passing attempts. 
So, McVay is a talented offensive play caller. We know this. 
But the Week 4 matchup against the Vikings was special — even for the standard L.A. has set since McVay arrived.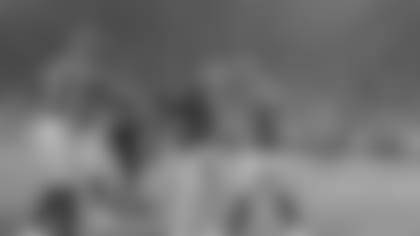 As wide receiver Cooper Kupp put it, the Rams seemed to get the matchup they wanted on nearly every snap, particularly quarterback Jared Goff's five touchdowns. Especially considering it was a short week, Kupp called McVay's ability to scheme "incredible." 
"I don't think you guys will understand it," Kupp said, "but stepping up to the line and having the confidence that "this is a great play call," being at the line and looking out at the defense and being confident that this play is going to work if we do our job — it's a special thing." 
That's what happened on Kupp's 70-yard touchdown. The second-year wideout was lined up tight on the left side of a two-by-two formation next to tackle Andrew Whitworth. At the snap, Kupp ran tight to the line of scrimmage to his right, until he started running vertically up the field on the seam. The play forced linebacker Anthony Barr to attempt to cover Kupp — which was exactly the mismatch L.A. wanted. Goff delivered a perfect ball to hit Kupp in stride and the play went for six. 
"I was fired up about that one because that was one we kind of had tweaked with during the week and it came out again kind of just how we pictured it and wanted it to," Goff said of the play. "So, I was fired up for him as far as getting that thing off."
"We had talked about that play, and when things work out the way that you hope that's always a fun exciting moment for the players and coaches," McVay said. 
A similar situation occurred later in the game, where McVay employed an unusual personnel grouping to get the matchup the offense wanted for a big play. On 1st-and-10 from the Minnesota 31, Los Angeles employed "13" personnel — meaning there was one running back, three tight ends, and only one wide receiver in on the play. That's unusual for L.A. mainly because the club almost exclusively uses "11" personnel — one running back, one tight end, and three wide receivers. 
At first, L.A. came out in an I-formation, with tight end Gerald Everett lined up as the fullback in front of Todd Gurley and tight end Johnny Mundt lined up outside as a wide receiver. But then the Rams shifted into an empty shotgun set, with Gurley lined up outside Robert Woods on the left. The Vikings elected to keep cornerback Holton Hill lined up outside against Gurley, leaving Barr to cover Woods on a "four verts" concept. Goff took advantage of the mismatch and fired the pass down the seam for a 31-yard touchdown.
McVay said the Rams actually had that same play in the game plan for the Week 3 matchup against the Chargers, and kept it with only a short time to prepare for Week 4. 
"We felt like in that kind of high-red or that strike-zone area, right around the 30-yard line, got to it around the 31 and we felt like it was something that we wanted to activate," McVay said. "Most of the time when you play defenses, when you get into those three tight end sets with one back and one receiver, the call list and the menu of calls that usually defensive coordinators carry is pretty limited just because of the nature of what you're getting from that personnel group. Typically, you're thinking heavy-run emphasis and that's kind of standard. We felt like we would be able to maybe get a good matchup and the guys made the play and did a great job." 
"Yeah, we were in '13' and shifted out into an empty formation and got a good matchup," Goff said. "We had their linebacker on Robert Woods and had Robert up the seam. It was a great matchup and great designed play there."
It's those kinds of concepts that have the Rams sometimes marveling at what McVay comes up with on a week-to-week basis. 
"The guy doesn't sleep. He's always putting in work in," Gurley said. "That's why we just play the way we do because he just comes in with the greatest game plan ever and you get to smiling. You just look at that play and look at the film and you can just visualize it. That's what it's all about — practicing it, visualizing it and then going out there and putting it on film."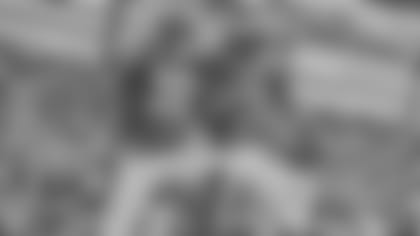 "There are times where you can feel like, as an offense, like 'ah jeez, this isn't what we want,'" Kupp said. "But coach McVay does such a good job of getting us in those situations where we've got premier looks a majority of the time and even when we don't, we've got so many guys that are able to make plays and make it right anyways." 
So far in 2018, the Rams have given their upcoming opponents plenty to think about. But with a long weekend and the season a quarter of the way done, McVay said he and the coaching staff were able to take some time and self-scout before delving deep into game preparation for the Seahawks. 
"We try to do that every single week, whether you have a little bit of a break built in or not, always want to try to be mindful," McVay said. "But really, a four-game sample size in terms of how we're operating on both sides of the football, does provide enough representative clips of — that's usually what the bulk of the way teams will prepare for you and kind of what they're looking at. So, being in tune with how we're operating situationally, if we have any tendencies that we need to be aware of — those are things that we do try to be aware of week-to-week. But, this definitely does serve as a nice break to be able to be even more intentional about that." 
In other words, get ready for some more creativity from the Rams' offense as the season heads to Week 5.