Defensive tackle Ndamukong Suh was selected No. 2 overall in the 2010 NFL Draft by the Detroit Lions. Nine years since his rookie season in Detroit, and four years after leaving the organization, Suh will face his former team for the first time.
"I love the city of Detroit," Suh said this week. "I spend my time in the offseason there, I've got great people that I communicate with in that city, great business town, there's a lot of people that I consider mentors that are there that I go and see and meet different places — so overall great, amazing city."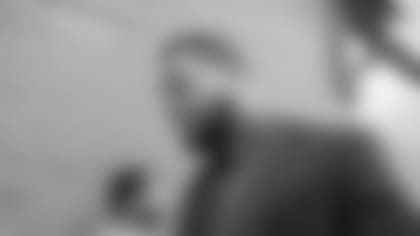 The veteran defensive tackle refrained from extensive comments about the Lions organization, but did reflect positively on the city in which his professional career blossomed. Suh spent five years in the Motor City and demanded the attention of offenses across the league, racking up 36.0 sacks, 66 tackles for loss, 98 quarterback hits, two forced fumbles, and one interception in five seasons as a Lion.
Suh was a three-time All Pro and four-time Pro Bowler donning Detroit's silver and blue. In his first year out of the University of Nebraska, Suh earned both honors as well as the A.P. Defensive Rookie of the Year award.
Statistically speaking, Suh's first year with the Lions was perhaps his best season. No. 93 started in all 16 games and recorded his career-high 10.0 sacks, along with 17 quarterback hits, 13 tackles for a loss, three passes defensed, one forced fumble, one fumble recovery, one interception, and scored one touchdown in that season.
Now, in was is likely the final third of his career, Suh is an integral member of the 10-1 Rams' dominant defensive line. Suh has 3.5 sacks in 2018 and has been an adaptive pass rusher in defensive coordinator Wade Phillips' defense, taking snaps as both an interior and edge rusher.
"We expected a lot, but I didn't expect that he would be able to play different positions like he has and that's helped us in a lot of situations," Phillips said on Thursday.
"He's still a powerful guy that it sometimes takes two or three guys to block him, and that makes a difference."
"I would say that I've played well, I've done a lot of good things, been in a lot of different positions," Suh said. "One thing I've said before, I pride myself on playing and position in the defensive line. If I need to go play linebacker, I'd be happy to do so. We're winning games, so that's what's important."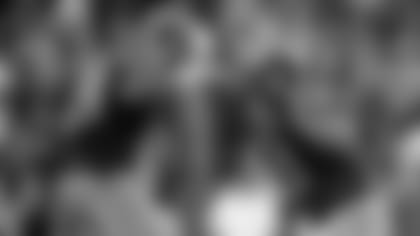 Aside from threatening quarterbacks from various positions in Phillips' 3-4 defense, winning games has been one of the major differences in Suh's latest career move to L.A.
Suh has been a part of a 10-win team just twice before in his career — in as a Lion in 2014, and most recently as a Miami Dolphin in 2016. Suh went 10-6 as a Dolphin in that season, which ended with the third first-round playoff exit of his career, a 30-12 loss against the Pittsburgh Steelers in the Wild Card game.
Playing a role in 10 L.A. wins, with the playoffs a win away in his former city, Suh spoke candidly about his most memorable season in Detroit and what's next in his potential journey toward a Hall of Fame jacket.
"I think everyone wants a Super Bowl," Suh said honestly. "Obviously I have been very, very blessed to have individual accolades, as well as team accolades. I always resort back to the 2014 team that I had in Detroit — amazing year, amazing coach that I had there in [former Lions HC] Jim Caldwell. Did some special things, broke some records, so I think the next step is to go further in the playoffs and hopefully get a championship."