The Los Angeles Rams will hit the road to play the Denver Broncos in Week 6 — their third AFC West opponent of 2018.
The Broncos (2-3) are led by second-year head coach Vance Joseph, who joined the club in 2017 after spending one year as the defensive coordinator in Miami. Joseph is 7-14 (.333) since taking the job in Denver.
Joseph will face the Rams for the first time as a head coach, coming off lackluster performance against the Jets in Week 5, in which the Broncos defense allowed 323 rushing yards in a 34-16 loss.
A few days ahead of returning to what's expected to be a unseasonably frigid (and snowy) Broncos Stadium at Mile High, Joseph painted a picture of his second season in Denver leading up to Week 5's loss.
"Well, I think the overall story — we've played some good football teams. That's part of it. I thought the first month of the season we played four quality football teams and we played good football. Obviously, we won two and lost two. We went to Baltimore and I thought we played good football, but we had too many turnovers. We had a couple calls that went against us and we didn't make enough plays for us. Then, we came home against the Chiefs," Joseph said.
The Broncos dropped their last home game to the Chiefs in crunch-time after holding a lead for the majority of the game. While Week 4's loss against a divisional rival was tough to swallow, Joseph commended his group's effort and told reporters on Wednesday that the challenge of facing Kansas City's explosive and undefeated offense is similar to what the Rams offer in Sunday's matchup — but with a different scheme.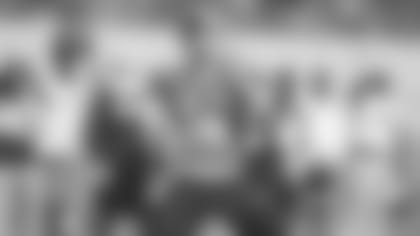 "[T]hey've got a complete, complete unit as far as the O-line, the skill guys and the quarterback along with coach McVay's play calling. I think he does a great job of matching his run game and his pass game," Joseph said, referring to L.A. head coach Sean McVay. "Again, it's going to be a great challenge. This is our second chance to face an offense like this. No one has stopped them, so it's our turn to see if we can."
Joseph continued, saying Denver's early ups and downs have presented him with two different versions of his team in 2018.
"We came out of the gates in New York and played good football early and gave up three big plays on defense, and the game got out of reach a little bit, and we didn't stop the run. So, I think overall right now, it's two different teams in my mind."
If Joseph's Broncos will be the first to stop the Rams' offense, they will need to roll out a team that can prevent big plays from L.A.'s biggest playmakers.
"The first guy I point to is the quarterback," Joseph said. "I mean, my God, he's playing at a high level. He's so accurate, he's so tall and long. He can see over the rush. He's not being hit. I believe he's got six sacks and then maybe only 28, 29 pressures on him. So, he's getting rid of the ball. He's playing like an MVP veteran quarterback and that's where it starts. Then, you've got Todd Gurley, who's obviously a huge talent. He runs the zone better than anybody I've ever seen run the zone as far as that. In the screen game he's really effective."
Aside from stopping both the league's leader in passing yards and the league's leading point scorer, Joseph spoke at-length about his former mentor Wade Phillips and the Rams defense in his Wednesday conference call, calling Phillips his "Football Father."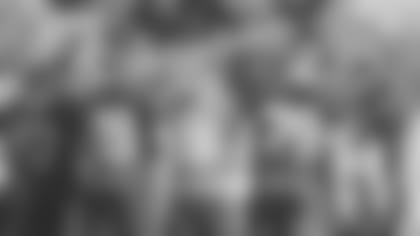 "Everyone I've ever worked with was 'Wade guys'," Joseph said. "His impact on all of us has been huge as far as coaching the 3-4 defense, how to call games, how to play defense on your terms."
More specifically, Joseph praised Phillip's ability to cater to his players' individual abilities, which shows in the undefeated Rams' 3-4 defense, led by pass rushing DTs Aaron Donald, Ndamukong Suh, and Michael Brockers.
"Most of the time in 3-4, you've got a nose [tackle] — a heavy nose who can't rush — and two heavy ends who can't rush. But, all three guys are really good pass rushers and they're really stout in the run game," Joseph explained.
"So, again, it's going to be a challenge, but I've watched Coach Wade coach the last two years with that group and he's done a great job of keeping those guys aggressive and making plays. It looks like a Wade Phillips defense."