Head coach Pete Carroll and his Seahawks will host one of the NFL's hottest teams on Sunday in the Los Angeles Rams. Carroll will meet the Rams as they are off to their best start since 2001, but instead of preparing for wide receivers Torry Holt, Isaac Bruce, and Hall of Fame quarterback Kurt Warner, Carroll is readying for running back Todd Gurley, a trio of receivers, and budding franchise quarterback Jared Goff.
Goff is coming off the best performance of his professional career against the Vikings in Week 4, and according to Carroll, Goff is better than ever in 2018.
"He's playing with great confidence and really great support around him, too," Carroll said on Wednesday. "He's had the running game in order and the pass protection is in order, so he's really able to fire at his best. He's been extremely accurate, highly productive and he's been ripping. He looks great. It's been a really nice improvement, even from last year, which was a great season for him. They're really on it."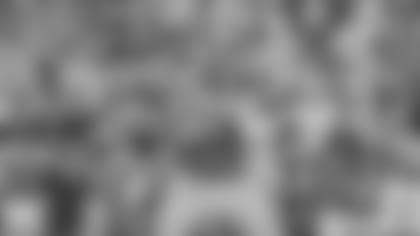 Carroll, who is in his ninth season in Seattle, pointed out that Goff's early success is not only a reflection of his ability, but a product of the Rams offense as a whole — starting with the offensive line.
"There's so many hot points to showcase that maybe they're not getting looked at, but they're certainly right at the middle of all of this," Carroll said of the five up front. "It's the running game and only allowing five sacks through four games, that's fantastic numbers. They're doing a great job."
Although Goff being kept clean and upright to make throws in and out of the pocket has generated offensive success through four games, Carroll said that Gurley is at the center of one of the league's most electric offenses.
Gurley's production has not slowed in 2018. In fact, Gurley has the chance to be even better than he was in his OPOY campaign a season ago, as he's currently on pace to finish with 2,128 yards from scrimmage and 24 touchdowns by year's end.
So what can Seattle's defense focus on to avoid becoming a part of Gurley's second-consecutive dominant season?
"You have to start with the run game," Carroll said. "We don't know how to play football any other way. He happens to be such a tremendous player that he draws all of the focus and then the explosions and the variety of things that they're able to with the array of receivers that they have just make it really difficult.
"That's why they're averaging 30-something points a game and they're making it look easy."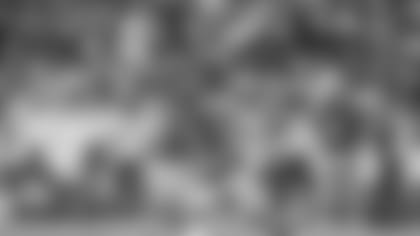 The Seahawks' 11 who will be tasked with slowing down L.A.'s offense suffered a setback in Week 4, when six-time Pro Bowl safety Earl Thomas broke his left leg against the Cardinals.
Facing Thomas' season-ending injury, Carroll stressed that "replacing" a player like Thomas, or many of the other notable defensive stars who have recently left Seattle, isn't realistic. Rather, Carroll and his staff play to the strengths of who is next up.
"[Safety] Tedric Thompson has been a fantastic bright spot for us all through this offseason. In camp, he was the top player in camp for us going through production-wise and all of that. So, we're just counting on Tedric to do what he does and that's all we're looking for," Carroll said.
Carroll said the same thing about the offensive side of the ball and his running backs.
In Week 4, running back Mike Davis had a strong game in the desert, rushing for 101 yards and two touchdowns against the Cardinals. A week before, it was running back Chris Carson who put up 102 yards and a touchdown against the Cowboys.
"They're all different," Carroll said of his running backs. "They all have well-rounded ability — they can catch, they can block, as well as run. They're all just different styles, different makeups. As always, we're trying to figure out that uniqueness and use it to its best."
Finally, as Carroll awaits what some have called a new-aged edition of "The Greatest Show On Turf," he spoke about what it takes to establish culture and remain consistent through success.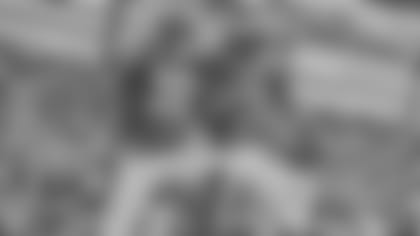 "Knowing what you believe in is really the challenge," Carroll said. "That doesn't sound like a challenge, but figuring out what's important to you and how you want to run it and how you want to maintain it – that's really the great challenge."
Carroll led Seattle to Super Bowl glory in 2013 and added another NFC Championship in 2014 — both among a string of six-straight winning seasons since 2012.
At 2-2 a quarter of the way into 2018, Carroll's preparation for success against the high-powered Rams is a reflection of the culture he established in Seattle well before the Rams went Hollywood — a culture built on belief in his players' unique abilities that allows personalities to shine, regardless of the player or opponent.